BTN.com staff,

August 26, 2015

Our countdown to kickoff series continues, and today it's all about the Big Ten East's top uniform.

[ MORE: Top non-conference game | Top under-the-radar game | East must-see game | West must-see game | East most underrated player | West most underrated player | East surprise team | West surprise team | East breakout player | West breakout player | East most exciting player | West most exciting player | East top newcomer | West top newcomer ]


Such a topic almost always stirs good debate, and that's especially the case when the talk centers around the Big Ten East, home to the iconic looks of Michigan, Ohio State and Penn State.

Which Big Ten East team do you think has the best uniform?

Get BTN.com senior writer Tom Dienhart, BTN.com editor Sean Merriman and BTN.com senior editor Brent Yarina's picks below.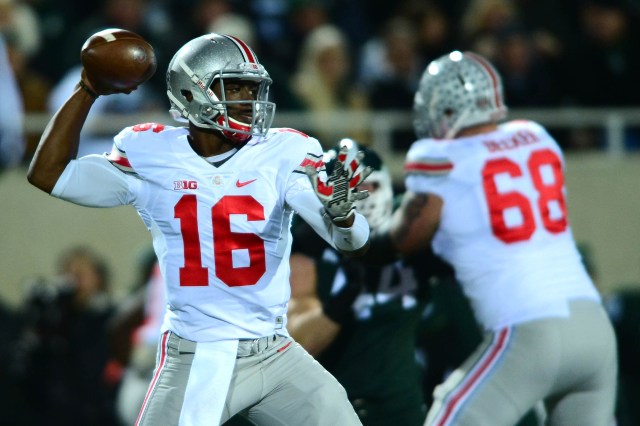 Tom Dienhart: Ohio State. It has to be the Buckeyes, especially the white tops and gray bottoms. Nothing better than a mid-November OSU helmet decorated with myriad Buckeye stickers.
***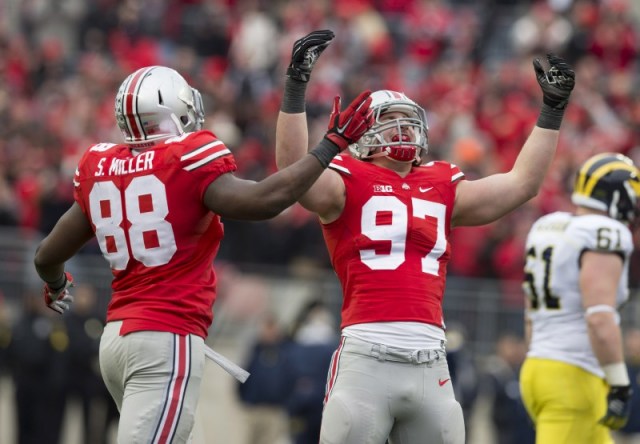 Sean Merriman: Ohio State. I went with the Buckeyes in our uniform poll earlier this season, and there is no need to change my answer now. If Ohio State does end up busting out black jerseys this season, that would only enhance my argument for the Buckeyes having the best uniforms in the conference. Sorry, Michigan!
***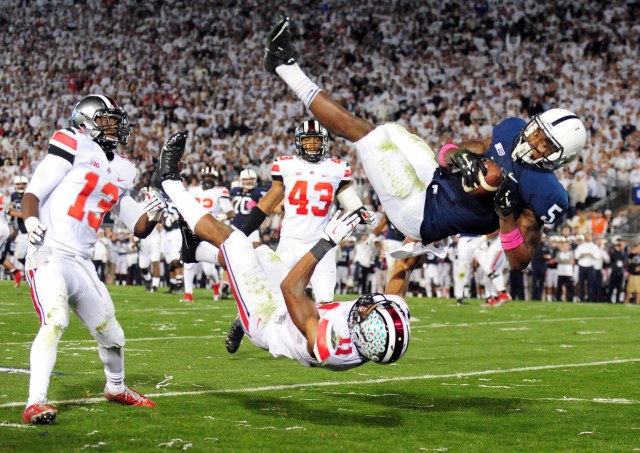 Brent Yarina: Penn State. Home or away, nameplates or no nameplates, the Nittany Lions uniform is clean, classic, iconic and an absolute beauty. In fact, there is no better uniform in college football than the home design at a Beaver Stadium White Out.