BTN Studio Hosts 
Dave Revsine
BTN Studio Host
Twitter: @BTNDaveRevsine
Dave Revsine has served as BTN's lead studio host for a wide array of programming since the network's inception and was its first on-air hire. When the network launched on Aug. 30, 2007, Revsine's words were the first spoken on the network: "Eleven schools, 252 varsity teams, one great network to cover it all. Welcome to BTN, your ultimate source for Big Ten sports."
In addition to his studio work, Revsine has also anchored the network's on-site studio coverage of the Big Ten Men's Basketball Tournament since 2007. He also serves as a play-by-play announcer for Big Ten men's basketball games and football games on BTN, and men's basketball games on FS1.
A respected and trusted observer of the Big Ten, Revsine brings strong conference ties to his role at BTN. He was born just miles away from the University of Illinois campus, was raised in the northern suburbs of Chicago, grew up following the Big Ten and graduated from Northwestern University.
Revsine is also the author of "The Opening Kickoff: The Tumultuous Birth of a Football Nation," where he tells the riveting story of the formative period of American football between 1890 and 1915 and the game's meteoric rise. The book, which draws parallels between those days and the college football of today, was both a New York Times and Boston Globe Bestseller.
Revsine came to BTN from ESPN, where he spent 11 years in a variety of capacities. Although known primarily as a college sports expert, Revsine's versatility allowed him to fill nearly every role for the network, including anchoring SportsCenter and hosting studio coverage for a variety of sports, including two FIFA World Cups. He also hosted ESPN Radio's College GameDay for six years and ESPN Radio's coverage of several BCS Championship games. Revsine also had an extensive role in the network's college basketball coverage.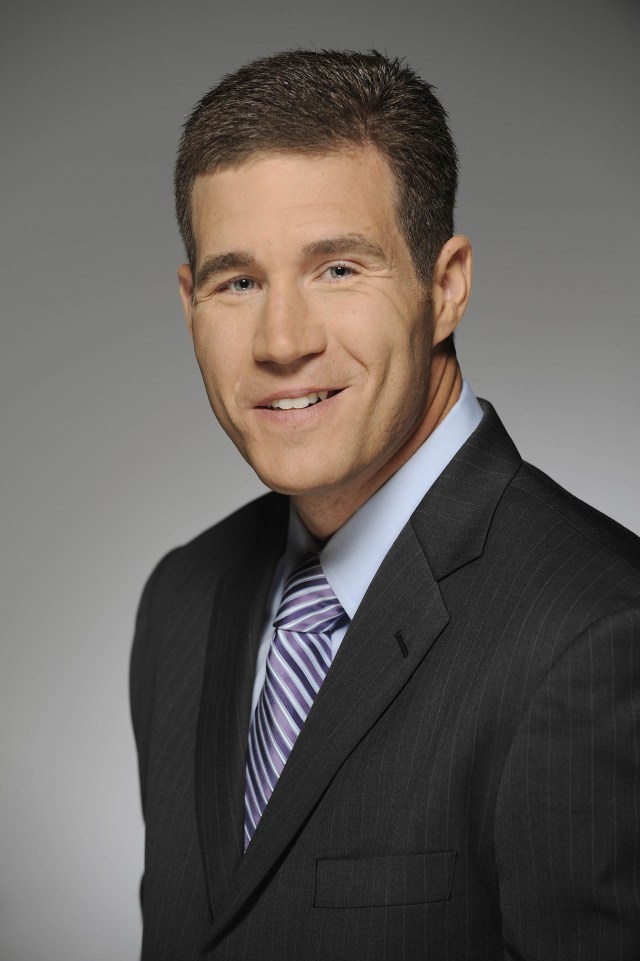 Rick Pizzo
BTN Studio Host
Twitter: @BTNRickPizzo
Rick Pizzo is a 15 year sports casting veteran and one of BTN's original studio hosts. Pizzo hosts a variety of shows throughout the year, serves as an on-site reporter during football season and leads BTN's coverage of both men's hockey and men's golf.
Prior to his BTN arrival in 2007, Pizzo worked as a local television anchor and reporter in both Greensboro, North Carolina and Myrtle Beach, South Carolina.
A graduate and former hockey player at Hamilton College in upstate New York, Pizzo received his Master's degree in Broadcast Journalism from Syracuse University's prestigious S.I. Newhouse School of Public Communications.
An avid golfer who carries a five handicap and strongly believes life is too short to drink bad coffee, Pizzo lives on Chicago's north shore with his wife and two children.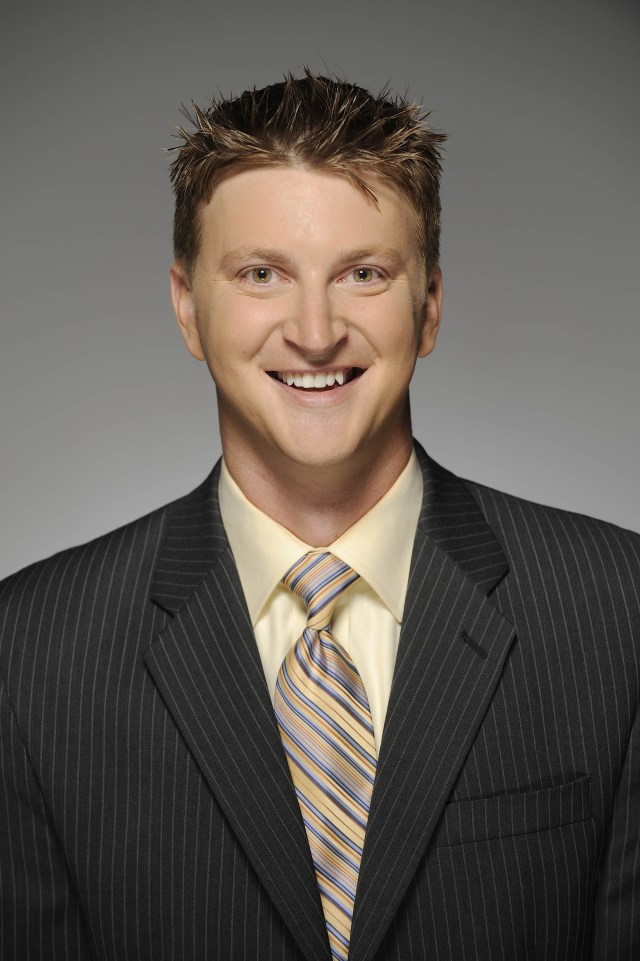 Mike Hall
BTN Studio Host
Twitter: @BTNMikeHall
An original Big Ten Network studio anchor and Chicago native, Mike Hall joined the Big Ten Network in August 2007.  He hosts a variety of studio shows throughout football and basketball season and anchors BTN's National Signing Day coverage.
Hall joined BTN after spending three years as an anchor with ESPN. The winner of ESPN's first season of Dream Job, he spent time as both a SportsCenter and ESPNNEWS anchor. In 2005, Hall was named ESPNU's first lead anchor, hosting the network's studio shows including all pregame, halftimes, and postgame shows for football and men's basketball, plus he was the signature anchor for ESPNU's National Signing Day coverage.
Hall is a graduate of the University of Missouri, where he majored in Broadcast Journalism.
BTN Football Studio Analysts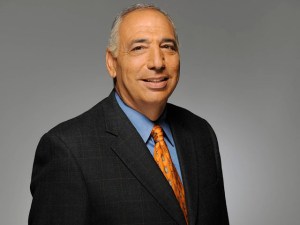 Gerry DiNardo
BTN Football Analyst
Twitter: @GerryDiNardo
Gerry DiNardo was named on-air analyst for Big Ten Network in July 2007.  DiNardo appears on BTN Live, BTN Football and Beyond, The Final Drive, BTN Football PreGame, and BTN Football PostGame shows.
DiNardo joined the network after spending two years as a college football analyst with ESPN and ESPN Radio's College GameDay.
Prior to becoming a college football analyst, DiNardo was a Division I head coach in the SEC and the Big Ten. He served as head coach for Indiana University from 2002-2004. From 1995-1999, he was the head coach at Louisiana State University, leading the team to three straight bowl appearances from 1995-1997. As the head coach at Vanderbilt University from 1990-1994, he was voted Coach of the Year in 1991. DiNardo also served as an assistant coach at the University of Colorado from 1982-1990, helping guide the Buffaloes to a national championship in 1990.
DiNardo played offensive line for the University of Notre Dame from 1972-1974 under coach Ara Parseghian where he earned All-American honors and was part of the school's national championship team in 1973.
A native of Queens, N.Y., DiNardo currently resides in suburban Chicago and also owns DeAngelo's Restaurant in Bloomington, Ind.
Howard Griffith
BTN Football Analyst
Twitter: @HowardGriffith
Howard Griffith was named analyst for the Big Ten Network in July 2007. Griffith appears on BTN Live, BTN Football and Beyond, The Final Drive, BTN Football PreGame, and BTN Football PostGame.
Griffith set an NCAA record with eight rushing touchdowns in a single game during his playing days at the University of Illinois.  A retired NFL fullback, he played for two seasons each with the St. Louis Rams and Carolina Panthers before joining the Denver Broncos is 1997. Griffith played five seasons with the Broncos, where he won two Super Bowl rings in Super Bowl XXXII and Super Bowl XXXIII. Griffith was a standout player in the Broncos' 1999 Super Bowl win, scoring two rushing touchdowns in the game.
Griffith came to the network after serving as an analyst for the Illini Radio Network. He is the founder and president the Hyde Park Jr. Spartans program, which is associated with The United Youth Football League. The program is focused on instilling positive character building attributes along with the opportunity to participate in youth football regardless of prior experience or athletic ability. Griffith resides in Chicago with his wife and two sons.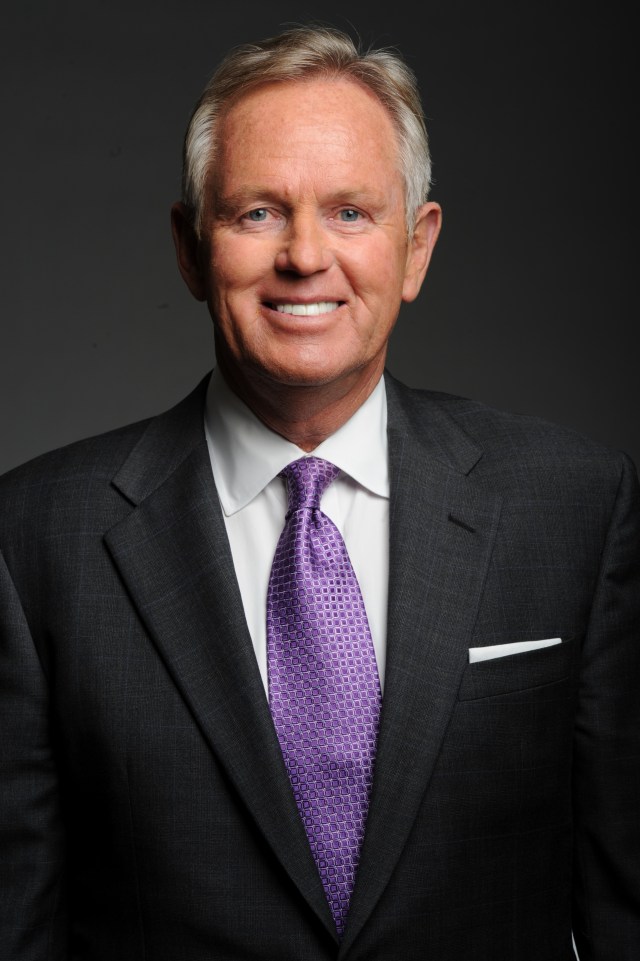 Glen Mason
BTN Football Analyst
Twitter: @BTNGlenMason
Former Minnesota football coach Glen Mason has served as a BTN football analyst since 2007. Mason regularly appears on BTN Live and BTN Football and Beyond, and is a part of BTN's lead football announce team with Kevin Kugler.
A 35-year coaching veteran, Mason joined the network after serving as head football coach for the University of Minnesota for 10 seasons. Under Mason, the Gophers won three-consecutive bowl games and made bowl appearances in seven of eight seasons, a school record. Mason previously held head coaching positions at Kansas and Kent State and was an assistant at Illinois, Ohio State, Ball State, Iowa State and Allegheny College. He has also been named Coach of the Year in three different conferences: the Big Ten, Big Eight and Mid-American Conference.
During his playing days, Mason was a linebacker at Ohio State, where he was a letter-winner on the Buckeyes' 1970 Big Ten championship team.
BTN Basketball Studio Analysts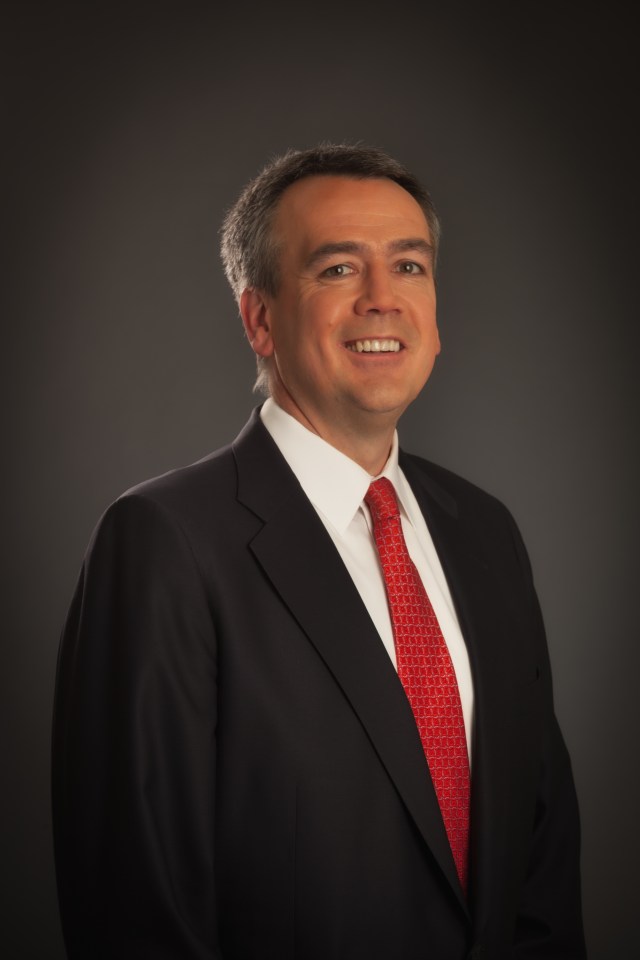 Shon Morris
BTN Basketball Analyst
Shon Morris has been with the Big Ten Network since its launch in 2007, serving as one of the network's primary men's basketball analysts. He regularly appears on the BTN Tip-Off Show, BTN Finale, BTN Basketball Report, and BTN Basketball and Beyond.
Morris has been the analyst for the network's Big Ten Tournament telecasts since 2007 and is a frequent in-game analyst for BTN's basketball games.
Morris served as the Associate Athletic Director for Development at Northwestern after his 1988 graduation from the School of Education. He is also a four-year letterwinner in basketball where he was a 1,000 point scorer and the 1987-88 Playboy Magazine Anson Mount Scholar-Athlete of the Year.
Morris also serves as a basketball analyst for Northwestern games on WGN radio.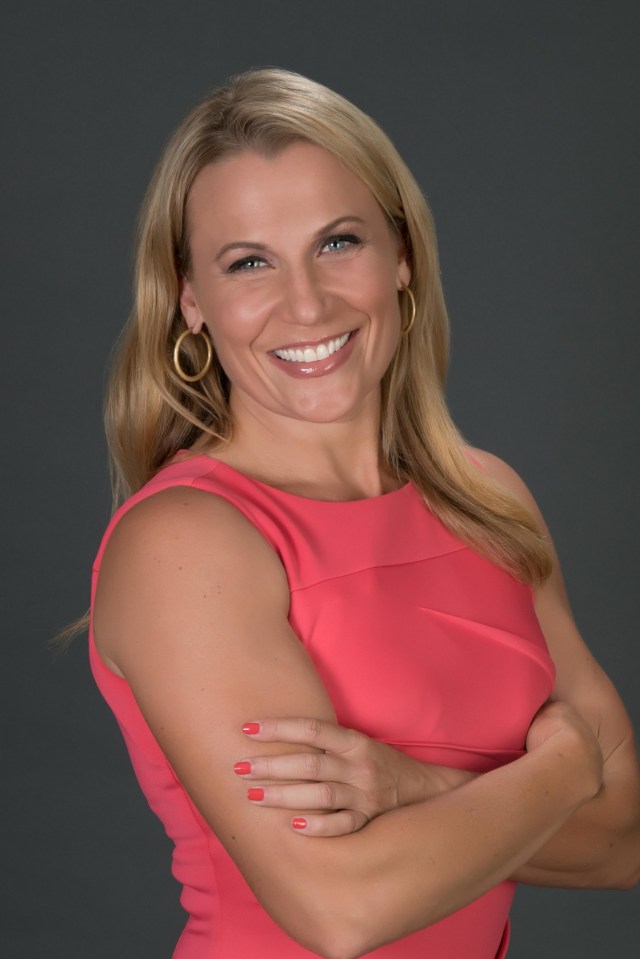 Lisa Byington
BTN Basketball Studio Host and Broadcaster
Twitter: @LisaByington
Lisa Byington has been a part of BTN since August of 2007 as a play-by-play broadcaster, reporter and studio host. In 2017, she became the first female play-by-play voice for a football game on BTN, while calling Bowling Green at Northwestern. Byington was a two-sport athlete at Northwestern, playing both basketball and soccer and advancing to the NCAA Tournament in both sports for the Wildcats, while earning Academic All-Big Ten honors.
Byington began her career at the local news level, beginning at WBKB-TV in Alpena, Mich, the nation's second-smallest market in the country, and then moving on to WLNS-TV in Lansing, Mich. She joined BTN for its first football weekend as a freelancer in 2007.
Byington also works on national broadcasts for CBS and Turner during March Madness, broadcasts men's and women's basketball for Fox and FS1, and handles play-by-play work in the summer for the Chicago Sky, Chicago's WNBA franchise.