BTN.com staff,

August 6, 2015

As great as Melvin Gordon's 2014 regular season was, Ezekiel Elliott's postseason was, perhaps, even greater.

[ MORE: Sacks? | INT? | Scoring? | Passing yards? | Passing TD? | Receptions? | Receiving TD? ]

The Ohio State running back, as you've probably heard, ran all over Wisconsin, Alabama and Oregon, to the tune of 696 yards and eight touchdowns, en route to leading Ohio State to the national title.

Elliott's postseason dominance helped him finish third in the Big Ten in rushing, ahead of guys like David Cobb, Ameer Abdullah and Jeremy Langford, who all play on Sundays now.

His 1,878 rushing yards are the most of any Big Ten returner. Is he the favorite to win the Big Ten rushing yards title in 2015?

See the BTN.com panel's predictions below:

RUSHING YARDS
2014 leader: Melvin Gordon, Wisconsin – 2,587
2015 returning leader: Ezekiel Elliott, Ohio State – 1,878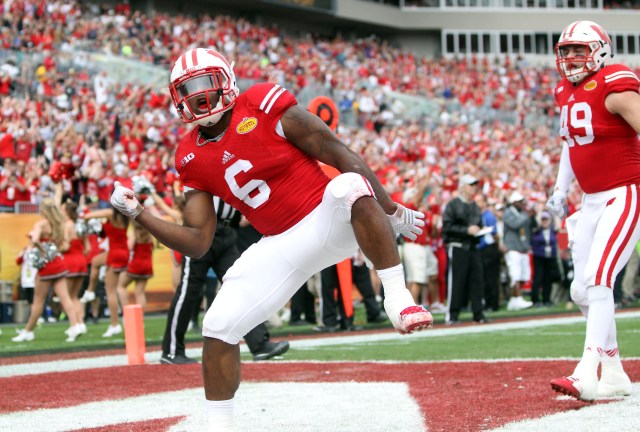 Tom Dienhart: Corey Clement, Wisconsin. You never can go wrong with a Wisconsin back, right? Right. Let?s go with Clement, the next ?great one? in Madison who ran for 949 yards as a backup last year. What will he do as a starter?
***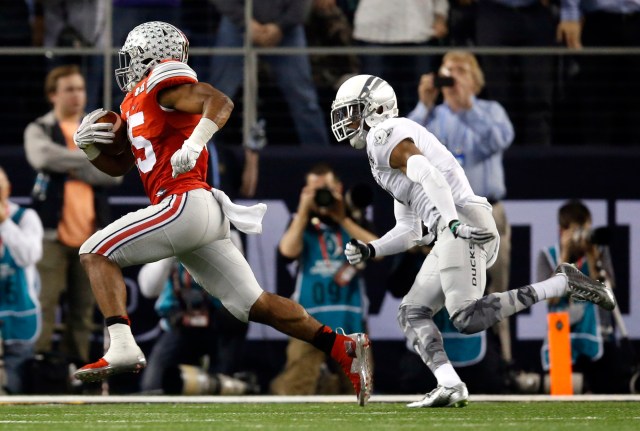 Sean Merriman: Ezekiel Elliott, Ohio State. With how he finished last season, how can you not go with this guy? Elliott rushed for a combined 696 yards and eight touchdowns against Wisconsin, Alabama and Oregon en route to leading OSU to the national championship. If he continues to put up those type of numbers, a Heisman Trophy could be in the future.
***
Brent Yarina: Ezekiel Elliott, Ohio State. He averaged 232 yards in the postseason vs. Wisconsin, Alabama and Oregon, all very formidable units, and that was without the use of his left wrist. Not only is Elliott healthy and supremely talented, he runs behind a stout offensive line and is one of many Ohio State weapons.