Brent Yarina, BTN.com Senior Editor,

December 28, 2011

Wisconsin and Oregon met the Rose Bowl media on Wednesday at the Marriott Los Angeles Downtown. There, as they do leading up to any game during the season, the Badgers and Ducks fielded reporters' questions. The crowd was bigger, though, considering this is the Granddaddy of Them All. Oh, and there was also some fun, with the players taking their turns on Big Buck Hunter. See a picture of Nick Toon playing the game in this post, plus other Rose Bowl pictures.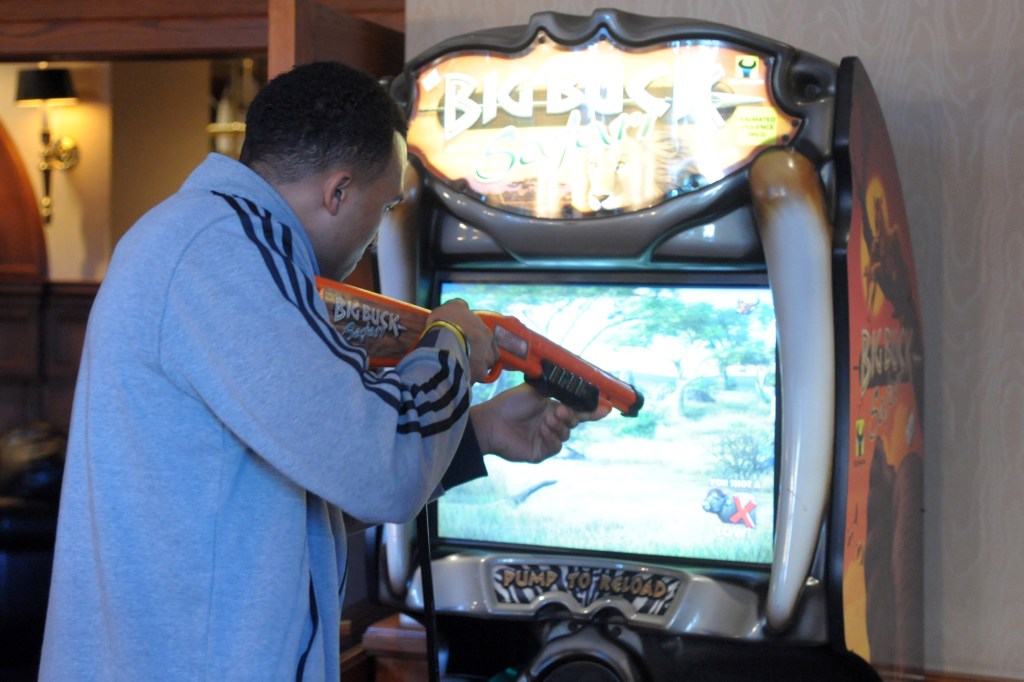 And for the other Rose Bowl festivities today:
Brent Yarina is a web editor and blogger for BTN.com. Find all of his work here and follow him on twitter at @BTNBrentYarina.