BTN.com LiveBIG Staff,

September 21, 2018

We love our Instagram account. Sharing photos and videos of the amazing students, faculty, staff, alumni, research, campuses and all-around awesomeness of Big Ten universities could fill our day.

But there comes a time when we need to step back. Why, you ask? So that our friends from our favorite universities can step in and show us how they shine. That?s right, it?s #Takeover time.

This spring and coming fall we?re passing our password on to the social media wizards at each university to do with what they wish for a whole week. They?ll be digging deep to bring you a behind-the-scenes, insider?s guide to the daily happenings that make their school second to none.

Up next is Northwestern University, who will be taking the tiller September 17-23. Below is a brief rundown of what to expect when the Wildcats takeover.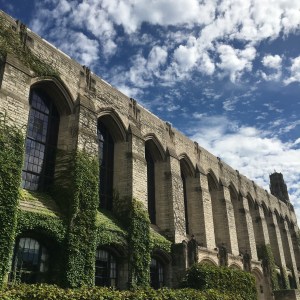 Campus Charm: You're looking at what is arguably the most iconic building on Northwestern?s Evanston campus, the Charles Deering Memorial Library. Built in 1933, the architectural landmark was designed by James Gamble Rogers and modeled after King?s College Chapel in Cambridge, England. The library houses the University Archives, as well as the university?s Music Library, Art Library, and Special Collections. Of particular note are the library's 68 stained glass windows by renowned artist G. Owen Bonawit.
Bio-Breakthroughs: Northwestern professor John Rogers is pioneering wearable technology at the intersection of innovation and medical advancement. The Director for Bio-Integrated Electronics at the Simpson Querry Institute of BioNanotechnology has created a bio-integrated lab that captures an individual?s sweat to provide a non-invasive snapshot of his/her health.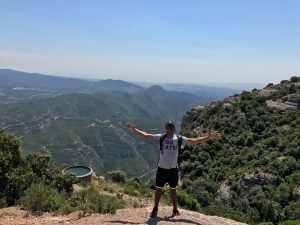 Northwestern Direction: Enjoy a glimpse of #NorthwesternIntheWorld from the northeast of Spain this past summer during the Spanish Language and Culture program in Barcelona. The program provides students with the opportunity to improve their language skills while experiencing the rich culture of Catalonia?s capital.
For this and more, remember to follow along @btnlivebig