John Tolley,

September 14, 2018

We love our Instagram account. Sharing photos and videos of the amazing students, faculty, staff, alumni, research, campuses and all-around awesomeness of Big Ten universities could fill our day.

But there comes a time when we need to step back. Why, you ask? So that our friends from our favorite universities can step in and show us how they shine. That?s right, it?s #Takeover time.

This spring and coming fall we?re passing our password on to the social media wizards at each university to do with what they wish for a whole week. They?ll be digging deep to bring you a behind-the-scenes, insider?s guide to the daily happenings that make their school second to none.

Up next is the University of Michigan, who will be taking the tiller September 17-23. Below is a brief rundown of what to expect when the #Wolverines takeover.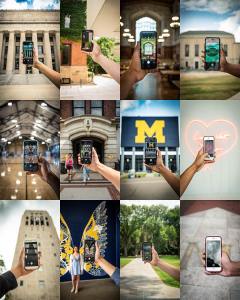 #GoBlue: You know that the University of Michigan is one of the most distinguished research institutions in the world, but it also has the distinction of being one of the most beautiful (objectively.) Bask in the glorious glow of the Ann Arbor campus as UM shares some of their favorite photos of Wolverine life.
Pursue Bold Ideas: With 606 world-class faculty members guiding the future, Wolverines are always working, discovering, and pursuing bold ideas, such as these bipedal walking robots whose now-ancient ancestors were featured in a 2015 LiveBIG vignette.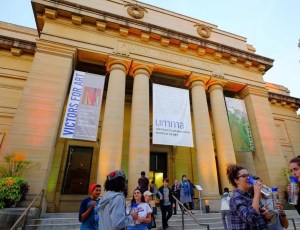 #DYK: Classrooms, lecture halls, stadiums, dorms, cafeterias… sure UM has got those, but the university is also home to 12 museums. Students can wander through the works at the UMMA, peruse the plant life at the Matthaei Botanical Gardens and Nichols Arboretum and peer back in time at the Museum of Paleontology.
To find out more about the University of Michigan all week long, remember to follow our Instagram page @btnlivebig. #GoBlue