John Tolley,

September 7, 2018

We love our Instagram account. Sharing photos and videos of the amazing students, faculty, staff, alumni, research, campuses and all-around awesomeness of Big Ten universities could fill our day.

But there comes a time when we need to step back. Why, you ask? So that our friends from our favorite universities can step in and show us how they shine. That?s right, it?s #Takeover time.

This spring and coming fall we?re passing our password on to the social media wizards at each university to do with what they wish for a whole week. They?ll be digging deep to bring you a behind-the-scenes, insider?s guide to the daily happenings that make their school second to none.

Up next is the University of Iowa, who will be taking the tiller September 10-16. Below is a brief rundown of what to expect when the #Hawkeyes takeover.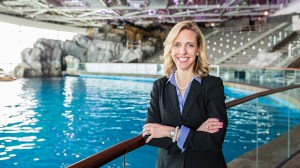 Once a Hawkeye, #AlwaysAHawkeye: As president and CEO of Chicago?s Shedd Aquarium, alum Bridget Coughlin connects people of all stripes to science and the wonders of marine life. We?ll chart her course from her PhD in biochemistry at Iowa to her daily life running a thriving research institute that is home to 32,000 creatures.
Inside the science of the mind: Everyday, over 100 scientists at the Iowa Neuroscience Institute are working to solve the mysteries of the brain and nervous system. Members of the institute represent 26 academic departments and work on a number of thematic research areas studying disorders such as Parkinson?s, autism, and Alzheimer?s disease, which affects more than 100 million Americans.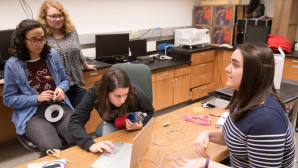 Stitching Dignity: Five Iowa biomedical engineering students are hoping to help thousands of breast cancer patients. They designed a compression garment that can be worn by patients after a unilateral mastectomy. The garment can help avoid painful swelling associated with lymphedema, a condition that can affect the arms and torso. The garment was designed as part of a year-long capstone course and represents four years of engineering training. It also emulates the real-world development process, giving students hands-on experience before joining the workforce or grad school.
Make sure to follow along @btnlivebig so you don?t miss a minute of the Hawkeyes on LiveBIG.