John Tolley,

August 31, 2018

We?ll venture a guess that if you polled those present when Rutgers University was chartered in 1766 as Queen?s College, no one would have imagined that in 2018 they?d be taking over the BTN LiveBIG Instagram account for a whole week. A day? Sure. But a whole week? They?d have laughed you right out of New Brunswick. Yet, here we are a mere 252 years later, and we're pumped.

Next week, Rutgers, one of the oldest institutions of higher learning in the nation, is taking the reins of our account (@BTNLiveBIG) to share with our dear followers just a few of the many programs, projects, facilities and events that The State University of New Jersey second to none. Below are a handful of highlights you can expect in the week ahead. Make sure to follow us so you don?t miss a thing, and favorite frequently.

Rutgers Equine Science Center: At this state-of-the-art facility, scientists are dedicated to better horse care through research and education. The well-being and performance of horses are measured using a variety of means, including a rather large treadmill used to gauge the gait and physical fitness of our four-legged friends.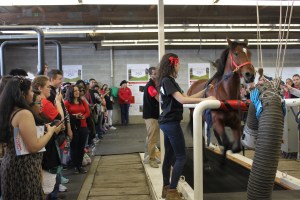 The G.R.E.A.T. (Geoscience Research At Talamanca Cordillera) Project: Students from the Department of Earth and Planetary Science were the first team in a research program that recently traveled to Costa Rica to investigate the origins, current state and hazard potential of the Cordillera de Talamanca mountain range in Central America. The students collected new data on seismic waves, gravity fields, and the Earth?s surface to better understand the region and contribute to noting landslide hazards along the Pan-American Highway.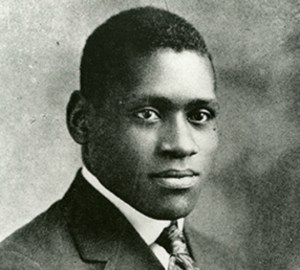 Groundbreaking of Paul Robeson Plaza: Paul Robeson was Rutgers? first African American football player, as well as a noted actor, opera and Broadway singer, cultural scholar, author and political activist. In honor of the upcoming 100th anniversary of his graduation, Rutgers is honoring this auspicious alum with a year of celebration and scholarship capped off with the unveiling of a new campus plaza named in Robeson?s honor.
To check out what more is in store during the Scarlet Knights? Instagram takeover, remember to follow along @BTNLiveBIG.