BTN.com LiveBIG Staff,

July 22, 2018

With increasing speculation about the role the Russian government may have played in the 2016 election and what tactics they might have used, cyberattacks on government entities have become a prominent issue at the forefront of the American conscious.

Rutgers University?s Marc Pfeiffer, whose career in the public sector spans decades, is uniquely qualified to help local governments upgrade their cyber security. As the assistant director of the Bloustein Local Government Research Center, an extension of the Edward J. Bloustein School of Planning and Public Policy, Pfeiffer helps reconcile the increased pace of new technology and social media emergence and government employees ability to keep up.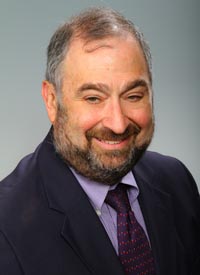 ?While individual citizens are being protected by their internet providers, local governments don?t focus on protection or training from malware or stolen data,? noted Pfeiffer, who added government employees are often left in the dark on what to do in the event of a cyber-attack.
?There are lots of risks for financial, legal, and reputational issues associated with cyber-crimes,? he further explained, citing a recent attack on Atlanta, when a group of hackers shut down parts of the city?s network in exchange for a ransom of $51,000. ?Their reputation took a hit because they took too long to get things back up and running.?
Bloustein Local compiles research on weak points within computer systems and provides solutions on how local governments can go about resolving them. It focuses on employee training and data upgrades and frequently presents on current cybersecurity issues in order to bolster local governments? software and network security measures. Since government workers often don?t know how to fix their lackluster cyber security without pertinent information or training, Bloustein Local?s work is incredibly vital for the efficient administration of small government.
?There is a gap between local governments [and] the new technology, so there are more challenges presented by cybersecurity,? Pfeiffer explained. ?We provide the research and guidance about how to prevent these cyber-attacks. Cybersecurity is just one more issue that local governments have to deal with along with everything else,? he noted, ?but government agencies don?t spend the time, attention, or money on it that they should.?
Currently, Bloustein Local is working on a study evaluating ?technology profiles?, which determine how specific governments should strengthen their technological weaknesses and communicate effectively with their constituents in the event of a cyber-attack. Due to the wide variety of technological expertise within local governments as well as differing services they must provide to their communities, technology profiles fit each individual government?s needs and address unique areas of work.
by Meaghan Lanctot