John Tolley,

July 3, 2018

One of the first land-grant educational institutions in the nation, Penn State has a long and rich history that is unfolding every day. Here are five things you may not know about the Nittany Lions:
Let?s hear it for the Miltons. Two separate, but equally distinct men named Milton had a hand in making Penn State what it is today. In 1953, university president Milton S. Eisenhower, brother of US President Dwight Eisenhower, was instrumental in elevating Pennsylvania State College to university status, giving us the modern Penn State we know and love. Ten years later, the foundation of famed chocolatier Milton S. Hershey donated $50,000,000 to Penn State to establish the medical center bearing his name that is today one of the most highly regarded teaching and research hospitals in the world.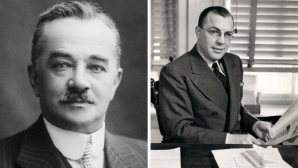 Pennsylvania does not technically have any land abutting the ocean. But that hasn?t stopped Penn State researchers from becoming world leaders in the study of coral reefs, which are the proverbial canary-in-the-coal-mine for our oceans and overall global climate heath. Recently, marine biologist Mónica Medina has been studying the Varadero coral garden in Colombia, an important anomaly as the reef is thriving in spite of dire sedimentation and pollution. Her work may help create strategies for bringing back important coral populations around the world.
Picturing the words Chief Executive Officer in your future job title? Well, if the past is prologue one of the statistical best bets for a university that would help you land in the boss? chair would be Penn State. That?s right, according to research conducted by LinkedIn, Penn State is the Number 2 university in the nation for graduating CEOs. Factors include a balanced liberal arts education that stresses learning across disciplines, a top-flight business program and a strong and active alumni network.
Speaking of that alumni network, it has to be said that the pride of Nittany lions is strong (see what we did there?) Since 1995, Penn State has had the largest dues-paying alumni association in the world with well over 176,000 members as of 2016. ?We Are? indeed.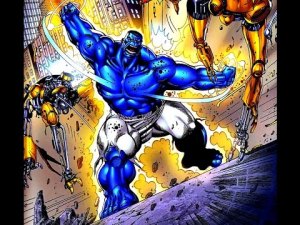 You might not like him when he gets angry, but you?d have loved The Incredible Hulk in college. That?s right, long before Bruce Banner?s association with the color green (and grey and red,) the hotheaded physicist was rocking blue and white all the way as one of Penn State?s most notable (fictional) alumni.