Matthew Wood,

June 30, 2018

There are trips abroad and then there are trips that change your life. For Tad Glibert, Northwestern University?s Assistant Director of Basketball Operations, a visit to an orphanage in Malawi with his wife, Karly, last year, was definitely the latter.

?I had known about this place for a long time,? said Tad. ?Karly spoke highly of it while we were dating in college and when we got married. I didn?t realize why she loved this place so much, but then I understood it.?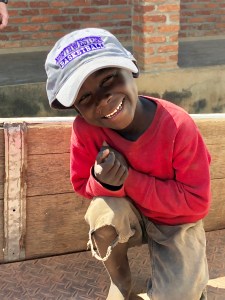 Karly has been making trips to Malawi since 2012 through a faith-based group called Circle of Hope International, which works in partnership with Grace Alliance Church to provide support for Malawi residents. To date, the organization has built both a school and an orphanage for children in the landlocked, southeast African nation.
Karly said her sister had been working with the group and made her aware of the work being done there, but she wasn?t immediately sold on participating herself.
?I was super resistant to idea at first,? Karly said. ?I dragged my feet for months. One day I had the attitude of, ?Why not take a risk?? That first day I fell in love. I knew leaving that trip that it wasn?t going to be the last time. I just felt like a changed person. They are such a loving culture.?
As a nursing student, she knew her abilities could certainly be put to use. Her primary responsibility was health education alongside community health evangelists, missionaries who work specifically on public health projects.
?My very first trip, they just put it in your hands,? Karly recalled. ?You?re really the master of your project, whatever your skill is.?
She put together a basic set of first aid and other practical health lessons, then tailored it to the needs of the community. The biggest improvements, she noted, have been in wound care and the prevention of cholera.
Karly took a number of trips to the area before finally convincing Tad to take the plunge and join her. In light of the nursing skills his wife brought to the table, Tad seemingly didn?t have a whole lot to offer at first.
?I was on the health team, but I had no health experience at all,? he said. ?So, I helped with manual labor stuff they had going on. The center is growing a lot, so they have a lot of work they need help with.?
While his basketball coaching skills didn?t quite translate - ?Basketball is, like, non-existent in Malawi, especially in really rural poor Malawi? - he still was able to play sports with the kids. ?Obviously soccer is huge. I played college soccer, so we ended up playing a lot.?
The compound they work at has an orphanage with around 70 kids and a school with another 600 kids from other villages in the area. While the group the Gliberts travel with usually only visits Malawi in the summer, there are roughly 120 people who work there full-time to keep the place running.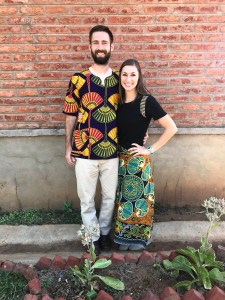 The couple admitted that adjusting to life in rural Africa took some time, especially given the lack of creature comforts, such as indoor plumbing, that Americans take for granted. But still, they were enamored with the country the moment they arrived. Much of that, they said, has to do with the appreciation the local population has for what they are doing.
It now has become a family affair. They?ve brought their parents, siblings, even friends to come be a part of the operation.
?They get really excited when Americans come,? said Tad. ?We only get to spend a short time with them, but it shows them people do love them and care for them outside of the center. They are pushing to make sure something comes of their lives instead of just barely scraping by.?
Karly has now visited Malawi enough to see a lot of the kids grow up before her eyes. It has had a profound impact on her, especially since she and Tad don?t have children of their own.
?It has come with a lot of different emotions,? she said. ?It?s probably closest thing I?ve had to being a parent. There are just great joys and great disappointments as well. They are in a very vulnerable situation. There are different pressures than American kids but pressures all the same.?
It?s a testament to the thought that we are all really not that different. Despite thousands of miles, a completely different culture and set of resources, we are all just trying to get by. And the love we are able to give is appreciated by all.