Betsy Piland,

June 1, 2018

?Listen first? might not be what you?d expect to hear from a visual journalist, but it is a mantra that has served Calla Kessler well in her burgeoning career.

The Omaha native and award-winning photojournalist recently graduated from the University of Nebraska-Lincoln with a bachelor of journalism degree emphasizing English and history. Despite just graduating, she already possesses an impressive portfolio stemming from a number of internships at prestigious newspapers.

Kessler thrives on using her camera to share the stories of those who might otherwise have gone untold. ?I love walking into a situation and finding a new way to present it,? said Kessler. ?I like searching for that unique way of putting an ordinary thing on display. Getting to access different lifestyles I never would have been exposed to otherwise, people, traditions, and doing the best you can to share their story, while keeping your intentions true.?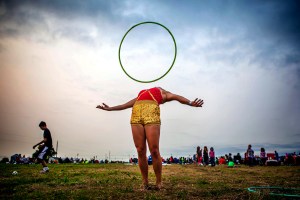 Throughout her life, Kessler?s father enjoyed a career as an architectural photographer, so she was never far from a camera. ?It planted the seed of photography in my brain,? she said. ?For my high school graduation I got a Canon Rebel. I started playing with it and it stuck. I began pursuing photojournalism my freshman year of college and it went from there.?
Beyond her homegrown inspiration, Kessler credited The Daily Nebraskan for invaluable newsroom experience, as well as several international trips with the UNL College of Journalism with solidifying her choice as a visual journalist as a career.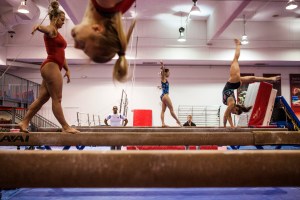 Her work recently received notable acknowledgment as she was named the 2018 Eyes of History Student Still Photographer of the Year by the White House News Photographers Association (WHNPA).
Kessler said that one of her most memorable assignments to date was during her time at the Palm Beach Post in West Palm Beach, Fla., where she photographed 11 families in need for the newspaper?s annual Seasons to Share initiative. Season to Share accepts donations to help in-need families during the holiday season. ?I worked with families during their most difficult hours and tried to tell their story through the images,? said Kessler.
Kessler also profiled the UNL women's gymnastics team. ?I followed them through their season,? she said. ?[I really] tried to paint an accurate picture of what it?s like to be a gymnast, and wanted to showcase all their hard work.?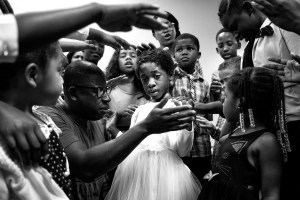 The natural question for new graduates: What?s next? Kessler said that ?Working for a publication with the reputation of a place like The Washington Post is my dream job.? And she hoped that is on the horizon as she heads back to Washington, D.C., for her second internship with the august newspaper. Kessler said that during her first stint she was treated as more than just a summer intern, she was an integral part of the news-gathering team, helping cover events at the White House and the 2017 Charlottesville Riots.
Wherever Kessler lands, we know she?ll have her camera at the ready to capture the images that matter. You can follow her journey via her Instagram @callakessler.