John Tolley,

May 8, 2018

Education is improving the lives of others and for leaving your community and the world better than you found it.
-Marian Wright Edelman

In a perfect world, the cliché wouldn?t be that you show your teachers appreciation by bringing them an apple. It would be that you throw them a parade; a grand procession of floats highlighting all the energy they pour into educating and all of the sacrifices asked of them. And, not just once a year, but maybe a couple of times in the fall and once more before summer break for good measure.

Of course, the world isn?t perfect. So, we take time when we can to honor teachers to the best of our ability. This National Teachers Day, we?re shining a spotlight on some of our favorite LiveBIG stories that showcase how our universities are reshaping the educational experience and helping teachers access the tools they need to transform their classrooms and lessons.

Indiana's MILL gives teachers some very techie tools: BTN LiveBIG

?A makerspace is basically a place where there?s ready access to tools and resources in a single central location,? says Dr. Adam Maltese, Associate Professor of Science Education at Indiana. ?The MILL is open for students and faculty to use towards creating objects, towards exploring and towards thinking about how they might incorporate it within their teaching.?

Educational innovation has a new home in Iowa: BTN LiveBIG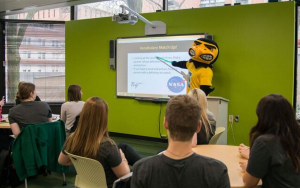 ?We wanted a space where the offices associated with our teacher education program could better collaborate on issues related to teacher leadership and the integration of technology into [education students?] learning and, eventually, their own classrooms.?
At Northwestern, researchers 'FUSE' fun challenges with STEAM learning: BTN LiveBIG
?A lot of people in our field are trying to think of different ways to help kids learn and to create different kinds of learning environments,? says Dr. Reed Stevens, Professor of Learning Sciences at Northwestern?s School of Education and Social Policy. ?People see that the way we regularly do school doesn?t always work. FUSE comes out of that impulse.?
Nebraska STEM initiative cultivates access among underrepresented groups: BTN LiveBIG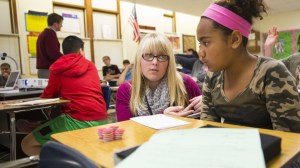 ?We are all just really passionate about helping a broader diversity of students come to the university, or other places of higher ed, and enter into STEM-related careers in agriculture. All of us [on the team] are either women or underrepresented minorities within STEM and agriculture, and we all play different roles within that. I?m a biological systems engineer, we have a collaborator in agronomy horticulture, one in plant anthropology, another who works in mechanized systems.?
Michigan researchers make an 'InPACT' through activity: BTN LiveBIG
?With the increased demand on students to achieve at test scores, schools are choosing to require students to sit and learn more in more in hopes of achieving academically. Not only is that having catastrophic effects on their health, it?s also impacting their learning.?