Laura Depta,

December 22, 2017

DaCha?na Blaydes has a resume that reads less like a college senior and more like a seasoned professional.

Set to graduate from Michigan State University in May 2018, Blaydes is a public speaker, mentor and self-published author. A business management major with a minor in African American and African studies, she has participated in Toastmasters speech competitions, studied abroad and interned at Whirlpool.

?For me, every opportunity that I?ve seen, I did the best that I could with it,? Blaydes explains. ?And it helped me to grow into the person I am today.?

After participating in the Mr. and Miss MSU Pageant during her freshman year, one of the pageant judges, a motivational speaker, helped Blaydes become involved in public speaking as well. At summer bridge programs, she spoke to hundreds of incoming freshmen, sharing her experiences as a college student.

Those speaking engagements, along with her work as a resident assistant, led Blaydes to explore mentorship. She started a student group and facilitated discussions on topics ranging from leadership and career development to self-love and forgiveness. Her mentor experiences led her to write the book Your College Success is in Your Hands: College with a Purpose.

Blaydes talked to BTN LiveBIG about her journey and how her book can help young people find their purpose.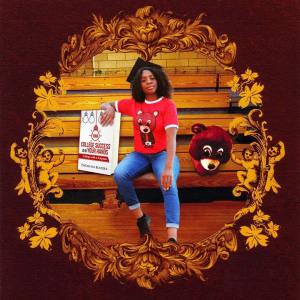 BTN LiveBIG: Publishing a book before you leave college is incredibly ambitious and impressive. What inspired you to write this book?
DaCha?na Blaydes: I realized I wanted to invest in more students, but I knew that I was only one person. So I thought, ?I have to find a way to get this information to more students because it is working for the ones that I?m investing in.?
The information that I?m giving these students in the book is not something I read about, it?s something that I actually experienced.
BTN LiveBIG: Is your book primarily about academic and career success? How important do you think grades are?
Blaydes: So there are three things that I focused on with my book and these are the three things that I believe someone [needs] in order to be holistically successful as a college student. Your academics are very important because you can?t just negate your academics and think that you?ll have the ability to actually stay at the university.
The second thing I focus on is community development. That is one of the biggest things of how you can find your purpose is getting into a community, figuring out the people you want to get connected with that bring you a different type of energy.
The third thing is career development - of course no one really came here to just waste money. We all came here to actually find a better opportunity that will help us make more money.
BTN LiveBIG: You attend Michigan State University. How is your book applicable to all university students - small or large colleges, diverse geographic locations? What tools does it provide?
Blaydes: The outline is for any college experience. Not only is the advice that I?m giving out applicable to someone in college, but someone outside of college, even though it?s centered around the college experience. When I?m encouraging you to find your purpose, that?s for anybody who?s in any major, outside of college, someone who?s working a full-time job.
BTN LiveBIG: The subtitle of your book is ?College with a Purpose.? What does ?purpose? mean to you? Is about career, is it personal? Is it something unique to each student/reader?
Blaydes: [It?s] one thing to go to your university and open yourself up to opportunities. But to lead your college experience with purpose, that?s beginning a life well-lived.
BTN LiveBIG: It sounds like when you say purpose, you mean life?s purpose?
Blaydes: Absolutely. Your life?s purpose - finding your passions, your skills, your gifts, things like that - will take you beyond the 4-5 years.
BTN LiveBIG: What do you think are some contemporary challenges college students face today? That is, challenges of 2017 that maybe weren?t so applicable 10 or 20 years ago?
Blaydes: When you use the year 2017, I think the first thing that comes to mind is our finances, financing our collegiate experience or being at our university. I know plenty of people who had to take a semester off just because they got under[water] with their finances.
One thing that?s been talked about a lot, which is self-care and wellness, people have been facing it for years, but this year, even last year, we were starting that conversation. I?m really proud of our generation for talking about that a little bit more.
BTN LiveBIG: How did Michigan State University support you in writing this book?
Blaydes: I did build a network on this campus since my freshman year. So there was a lot of advice, a lot of people willing to reach out the hand based on who I trusted.
BTN LiveBIG: You?re graduating in May - where will you go from here? You?re already published as a college student, what?s the next big thing for you?
Blaydes: You know what, that?s a good question. [For] someone who was so purposeful about her collegiate career - I?m still finding that confidence. So doing things like writing the book, being involved in Toastmasters, doing that competition, and becoming a professional speaker - I want to do something more purposeful. So I?m in the process of figuring out what that opportunity is and putting myself out there.
BTN LiveBIG: What will you miss most about college?
Blaydes: The atmosphere. I?m going to miss being in a space where everybody seems to be encouraging you to be better and do better and willing to commit their life to helping you be the best person that you can be, along with having your peers saying, ?I want to do better and be better.?
This interview was condensed and edited.