John Tolley,

October 16, 2017

The world produces enough food for every man, woman and child to be properly fed, yet 800 million people, globally, suffer from hunger. These people, often rural poor who rely on subsistence farming, face a higher incidence of disease, a staggering infant mortality rate and are the mostly likely to be adversely affected by climate change.

Since its founding in 1945, the United Nations? Food and Agriculture Organization (FAO) has worked towards global food equity by helping to create ?sustainable and resilient, climate-compatible agriculture and food systems that deliver for the people and the planet.?

Every year, the FAO celebrates World Food Day in over 150 countries, educating people about the challenges facing global food systems and promoting innovation around food production, delivery and storage.

The universities of the Big Ten are committed to creating a more just and equitable world, and recognize that food security is a crucial component of that mission. This World Food Day, we?re highlighting just a few of the ways that students and schools are having a B1G impact.

If you took all the children in Ohio who don?t have regular access to food and brought them to Columbus, you would be able to fill Ohio Stadium six times over and still have a line outside.

Bruce McPheron, Ohio State?s interim executive vice president and provost, shared that factoid at the inaugural Buckeye Summit in mid-April. More than 600 researchers, students and alumni gathered in Columbus for the day-long dialogue about tackling the issue of food insecurity at home and abroad.

Few organizations have grown as much and as quickly as the Food Recovery Network (FRN). Founded by students at the University of Maryland in 2011, today it?s a powerhouse with a nationwide presence.

?We?ve become the largest student movement against hunger in America,? said Ben Simon, co-founder and executive director of FRN. ?We started about three years ago and are now at almost 100 colleges across the country. Food Recovery Network?s chapters all across the country have donated over 420,000 pounds of food, which amounts to over 360,000 meals to hungry Americans.?

Hays knew there had to be another way. So in 2015 he created DinnerCall, a mobile application that allows users to order meals directly from the deli counter of participating supermarkets. The high-quality food is made fresh and is ready for pick-up when the customer chooses. By putting the grocers on the same platforms as restaurants, Hays believes people can find healthier meals for a lower price while reducing uneaten goods.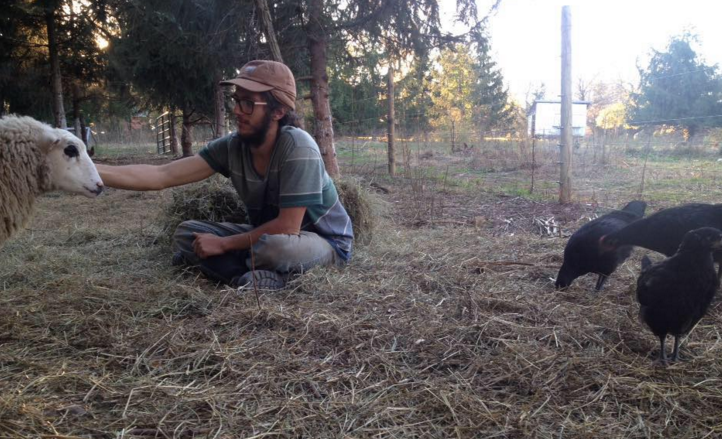 Growing up in suburban New Jersey, Alec Gioseffi always had a passion for both food and the outdoors. He started working in restaurants at 15, but also traveled as a competitive snowboarder when he was young and continued to globetrot while enrolled at Rutgers University.
Now, he?s found a way to bring his passion home, starting Cooperative 518, a farming co-op and community-sponsored agriculture (CSA) outfit just 15 minutes away from his undergrad haunts.
For people lucky enough to have a home garden, it usually occupies some portion of their yard. People without yards, usually just go without or grow what they can on their windowsill. It?s a circumstance that Purdue University-affiliated startup HydroGrow wants to change.
Recognizing the need for greater agricultural opportunity and the growing desire people have to cultivate their own food, HydroGrow offers consumers a convenient alternative to traditional gardens with their innovative, automated hydroponic system.