John Tolley,

July 24, 2017

It?s a simple cap, small and white, but made from elaborate point d?esprit lace. To wear it meant to know all that went into caring for it, from carefully laundering and starching the ruffled sides to stringing the fluting properly.

But wearing the cap, known as a Flossie, meant more than just tending to it. It meant that the wearer was part of an elite group of individuals: a graduate of the University of Maryland School of Nursing.

?A cap is a badge of service and we should consider all our cap means to us,? said Mary E. Corman, an 1893 graduate of the school, writing to Class of 1910 graduate Ellen C. Israel, ?we should want to wear it so that it will show, almost as a crown!?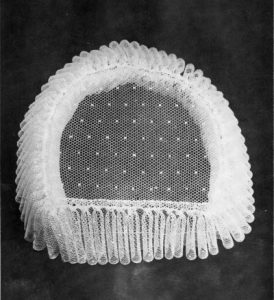 While today?s nurses no longer don the Flossie, the cap remains a cherished item on display at the School of Nursing?s Living History Museum located on the University of Maryland?s Baltimore campus.
?The museum displays hundreds of historic items, including a 19th-century nurse?s uniform, early-20th-century textbooks and medical equipment, and wartime letters and photographs collected by nurses serving in the military,? explains Cynthia Sikorski, the UMSON?s Senior Associate Director of Alumni Relations. ?It also features video and audio histories of nurses recounting stories from previous generations. The museum?s exhibits weave an insightful tapestry of the nursing profession, with the University of Maryland School of Nursing as the common thread.?
Founded in 1999 by a group of alumni, faculty and staff, the majority of the museum?s permanent collection is made up of donations from UMSON Alumni Association members. That includes a portable nurse?s kit used by an alumna during WWII and an exhibit of nurse?s uniforms that chart the way society has changed its view of the profession and women in general.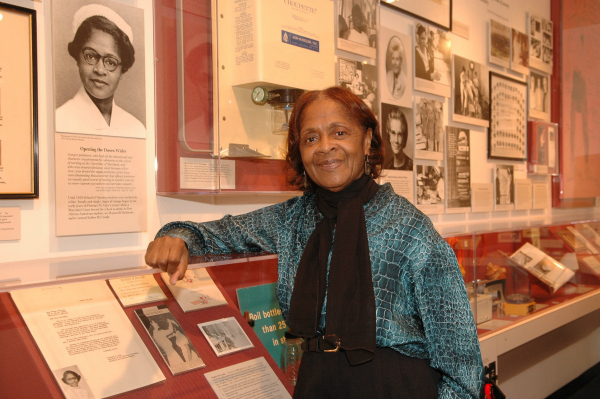 Of particular note is the exhibit on Esther McCready, the first African-American to attend the school. A graduate of the class of 1953, McCready had to sue the school to gain admittance. She has since served on the school?s Board of Visitors and as a docent in the museum.
While the museum?s open hours are limited to two days a week and solely during the academic year, visitors can currently take a virtual tour on the museum?s website. As Sikorski explains, the museum is using technology to foster growth through a more robust web presence and increased utilization of social media to share their exhibits and content. Sikorski would also like to see a push to document the stories of the most senior alumni so that future generations can appreciate their impact on the profession of nursing.