John Tolley,

June 11, 2017

B1G Museums

The 14 universities of the Big Ten Conference are home to some of the finest museums, special collections and libraries in the nation. From musical oddities to ancient artifacts, the B1G Museums series is your carefully curated guide to the archives and exhibits, great and small, which help make these universities outstanding. Join us as we journey across 14 campuses and inside the institutions that make us so proud to LiveB1G.

Stearns Collection of Musical Instruments

University of Michigan

The largest collegiate collection of musical instruments in North America, the Stearns Collection was founded nearly 120 years ago through a gift to the university from pharmaceutical magnate Frederick Stearns. The avid collector had combed the earth in search of rare and exquisite instruments that told the story of music around the globe. From simple idiophones that are as practical as they are melodious to intricately crafted harpsichords and zithers, the Stearns Collection details the role sounds and songs have had in society.

Portions of the collection have been displayed at the university since 1914, but, as it is a large and ever growing archive, most of the pieces are stored carefully to preserve them. Many of the instruments have even been restored to full playing capability, allowing musicians to journey back in time by performing music written specifically for a long-forgotten instrument.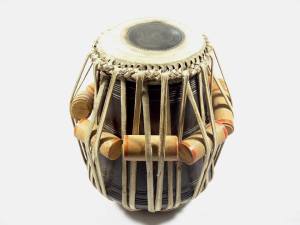 Today, the Stearns collection upholds its mission ?to preserve musical instruments, advance organological knowledge, and to promote understanding of world cultures and musics.? A regular newsletter explores the various aspects of the collection, which is now searchable online through a database of 13,000 entries complete with digital images and thorough descriptions.
For more, we encourage you to take a listen to this in-depth audio tour produced by Jennifer Guerra of Michigan Radio as part of their ArtPod Arts & Culture series. In it, former director Dr. Steven Ball takes you inside the Stearns Collection warehouse complete with musical interludes from some bygone instruments.