John Tolley,

December 23, 2016

The Big Ten is home to some big hearts, and never is that more apparent than around the holidays. So this time of the year, we like to take some time out and highlight the good works done by the students, faculty, alumni, and staff of our universities.

From charity drives to fun runs to innovative, life-altering programs, these are the stories of how the Big Ten has a B1G impact on the communities they call home.
Indiana University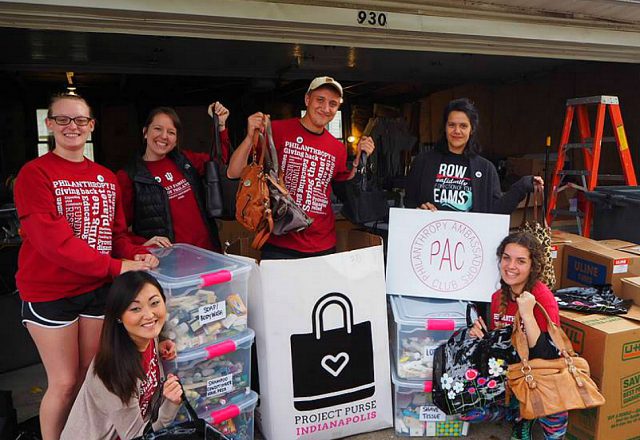 Looking for a meta take on the usual story of giving back? Then look no further than Indiana University, who for years has been giving back to giving back.
IU?s Lilly Family School of Philanthropy has, since its founding in 2013, played ?a leading role in moving philanthropy forward across the country and around the world,? according to their mission statement.
Indiana has long been in the business of studying philanthropy. The Center for Philanthropy was first established at the university in 1986 and began offering classes on the subject of giving in 1988. Since then the center has grown such that it now offers an MA in Philanthropic Studies.
In his message on the school?s website, Dean Amir Pasic explains the mission of the school.
?With a spirit of openness and intellectual curiosity that drives an active exploration of philanthropy in all its facets, we empower and train students and nonprofit professionals to be thoughtful, innovative leaders who awaken generosity and inspire change. New trails are being blazed by our faculty, deepening knowledge and developing new understandings of philanthropy.?
University of Illinois
What?s the stereotypical idea of a motorcycle club? Loud bikes, lots of leather, and an abiding love of the open road?
The Dinosores Motorcycle Club meets all those criteria.
But how about giving back to those who have given so much for our country?
On December 7th - the 75th anniversary of the attack on Pearl Harbor – members of the club hand-delivered a check for $40,000 to the University of Illinois? Chez Family Foundation Center for Wounded Veterans in High Education. The Chez Center helps veterans on the University of Illinois campus and around the country transition from military life to college life.
The Dinosores, who count among their members a number of veterans, were making good on a commitment to raise the money that they made when the center opened in 2015. For campus veterans, the donation is about more than money.
?It?s an honor to get that attention from the community,? said Brent Blackwell, president of Illini Veterans, speaking with Fox 55. ?They don't have anything to gain from this. It means a lot to the students to be reminded that people are looking out for us, and they want our best interest?
University of Michigan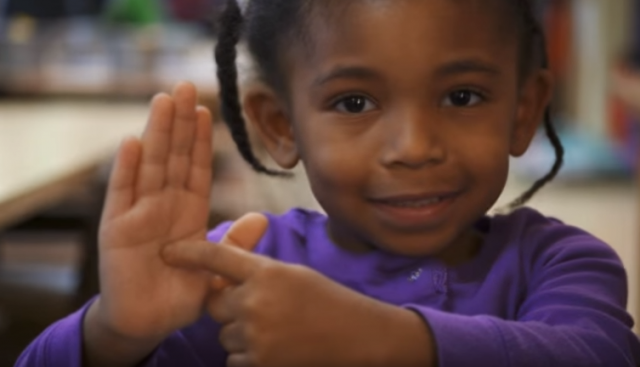 By now, most Americans have seen the headlines about the Flint, MI water crisis come and go.
What most people don?t realize is that it?s an ongoing saga for the citizens of Flint, many of whom still can?t drink from their taps for fear of elevated lead levels.
But help has come in many forms from across the Big Ten. First there was Dr. Mona Hanna-Attisha, the whistleblowing MSU doctor who first sounded the alarm about dangerous amounts of lead in drinking water.
Now, a team from the University of Michigan is helping Flint residents deal with the aftermath. Via an app and website, Mywater-Flint.com, information about municipal water conditions, water system infrastructure improvements and where safe water can be obtained.
"We've developed an essential resource," said Jake Abernethy, assistant professor of computer science and engineering at U-M Ann Arbor, speaking with Michigan Live. "It's an independent platform that gives people information they need and want to know as they navigate this complex situation. There's no playbook for it."
The app is also getting a boost from Google.org, Google?s philanthropic arm, which donated $150,000 for further development.
Purdue University

College students love to eat; it?s a natural fact. But meal plans can be confusing, and often times money or points or whatever currency system the dining halls traffic in, either goes unused or students max out their plan buying unneeded and, often, unhealthy items.
This struck some Purdue University students as wasteful, especially when hunger is an issue so close to campus.
Campus organization Swipe Out Starvation was created to combat hunger by funneling the unredeemed portions of meal plans to groups in West Lafayette and in Africa.
?[We] did a pilot program where students were allowed to exchange a portion of a meal credit for a Swipe Out Starvation card,? explains GiJey Gilliam, a founder and, now, advisor of SOS, speaking with us in September.
The Swipe Out Starvation cards take the place of one or more of the four items that make up a student?s meal swipe; a single card represents a 25 cent donation to the organization. The cards themselves are actually purchased by the university from the group and stocked like any other item.
Swipe Out Starvation has been able to contribute funds directly to Food Finders, a food bank that provides seven million pounds of food annual to individuals and families in the North Central Indiana region.
Northwestern University
Student-athletes try to break records. On the field of play, it?s amazing. Off the field, it?s astounding.
But that?s exactly what the dedicated members of Northwestern?s Student-Athlete Advisory Committee did this season, collecting 7,018 food items for their annual canned food drive. That number more than triples the record the group set last year.
The items were contributed by all 19 varsity men?s and women?s teams at the university and via fan donations at select basketball games.
"From the top-down the Northwestern Student-Athlete community has always had a commitment to giving back," said senior S.A.A.C. Co-President Elena Miller, speaking with NU Sports. "Not only do we have 100 percent of our athletes participate in community service every year, but the Canned Food Drive is an initiative that brings the entire student-athlete community together to collect non-perishable food items to benefit Family Focus [of Evanston.]?
The donations couldn?t have come at a better time, said Family Focus of Evanston Center Director Colette Allen. The group distributes food twice a week to families in the area, and the need increase over the holiday season and winter months.