John Tolley,

December 11, 2016

Victoria Gonzalez wants you to take a trip with her.

Not literally, but the budding travel blogger wants you to follow along her adventures as she traverses the globe. And, with any luck, she?ll inspire you to adventures of your own.

The 2011 graduate of Rutgers University was bitten by the travel bug while visiting a friend in Paris. The sights, sounds, and smells of the famed City of Lights intoxicated Gonzalez. Since then she?s travelled to 30 countries around the globe.
?[Paris] did it for me,? said Gonzalez talking to Rutgers Today. ?I knew I wanted to make travel a huge part of my life.?
Gonzalez, who documents her globetrotting experiences on her blog Open Air Pursuits, is passionate about traveling to ?cultural landmarks, quirky museums, old houses, [and] ?forgotten? nooks.? She?s equally passionate about sharing the joys of travel with underrepresented and minority groups in the US.
?There needs to be a diversified image of who travels or who explores the outdoors. I want to increase the visibility of people of color in these spheres so that individuals don?t feel limited or that something isn?t attainable simply because they don?t see others like them doing it.?
To that end, Gonzalez is sharing her passion on the Travel Latina blog, a site dedicated to Latina and Latinx writing and photography. She is also one of a small group of minority writers and photographers chosen by the US National Park Service to document park tours and other experiences for the 2016 Find Your Park Expedition. The program seeks to encourage minorities - who only make up 22 percent of annual visitors - to enjoy the nationwide park system.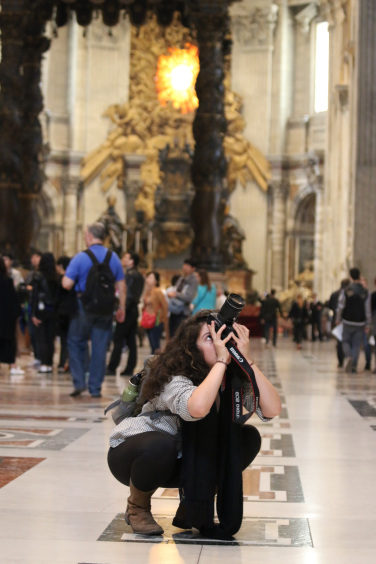 Gonzalez is happy to shatter the barriers that stand in the way of exploration for certain groups. It is her contribution to a new and empowering definition of what it means to be Latina.
?Being a Latina in the USA, a person of a different background, of a different story, it?s important to break expectations of what people think - of what kind of people we are, I guess. We?re also Americans, in so many ways.?