Courtney Jacquin,

November 14, 2016

Kayla Jackson is a woman of many talents. She's an entrepreneur who sold her first venture while still in high school and is in the midst of launching her next project. And she's a senior finishing up her journalism degree at Rutgers University-New Brunswick's School of Communication and Information.

To say she keeps busy in an understatement.

"It's just trying to find a balance, trying to identify what are my key drivers what am I doing this for," Jackson said. "And how do I keep myself sane in the process."

Her drivers, and her passion right now lies in PeduL, the start-up for which she's the chief operations officer.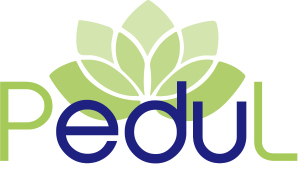 PeduL, pronounced "petal," is a crowdfunding tool like GoFundMe or Kickstarter, but for college tuition. Students raise money, which goes directly toward tuition and other education expenses, but PeduL also gives these students valuable resources for succeeding on a higher level.
"We not only are providing students a place to raise money, but we also serve as a resource of information," Jackson said. "So you can make the best and most creative financial decisions to support your academic future, but we also are fostering an environment where community thrives and students can take advantage of network opportunities."
PeduL's co-founder, Chisa Egbelu, pitched the idea of the start-up to Jackson after an entrepreneurial project of hers failed to raise all of its funding through GoFundMe. She had been discouraged by her idea failing, but like any motivated entrepreneur would, she moved onto the next project, which hit close to home.
"I really empathized with the problem that he was trying to address," Jackson said.
Since September 2015, Jackson and Egbelu have built a team and secured funding through IDT Vetures, an early-stage venture capital group providing support for entrepreneurs.
Though her focus is on entrepreneurship currently, it's Jackson's love for journalism that got her here.
"In high school I was super passionate about journalism," she said. "I was editor in chief of my school newspaper and I became very annoyed and pissed off with all of the negative media representations of women of color. I became overwhelmed with the thought that it was somehow my responsibility to reclaim that narrative."
She did this by launching Nubian Beauty, an online magazine for African-American teens. It received interest and attention from the "My Black is Beautiful" campaign and Black Girls Rock, which led to it being sold to Love Girls Magazine.
"It was at that point that I realized that I was becoming an entrepreneur and I actually was in love with business as much as I was about impacting the lives of young people," Jackson said.
"So I think that's why I kind of I really understood how passionate I was for being an entrepreneur and I had it in me."
Not only does she have the passion, she's bringing a much-needed voice to start-up and tech industries, which are heavily dominated by white men.
"I've always been used to being a minority in the majority space," Jackson said, referring to her passion for playing golf growing up as a training ground.
"Leaning in like Sheryl Sandberg is great, but leaning in as as a minority is a lot different," Jackson said. "Sometimes you have to kick down doors and smash through windows just to get to the gatekeeper and convince them that there is value in your in your voice even when they don't see it."