John Tolley,

November 1, 2016

With the launch of the Do Good Initiative, the University of Maryland is seeking to inspire ?a culture of philanthropy and social innovation from orientation to graduation.?

Recently, Maryland?s student-athletes heeded that call with the launch of Share the Shell, a community outreach program. Share the Shell leverages the proven leadership skills of student-athletes and the university?s Intercollegiate Athletics (ICA) staff to accomplish several goals. Focusing on the pillars of Health and Wellness, Civic Engagement, Education and Literacy and Leadership and Mentoring, the group has already partnered with numerous statewide organizations from the YMCA in Central Maryland to the Capital Area Food Bank.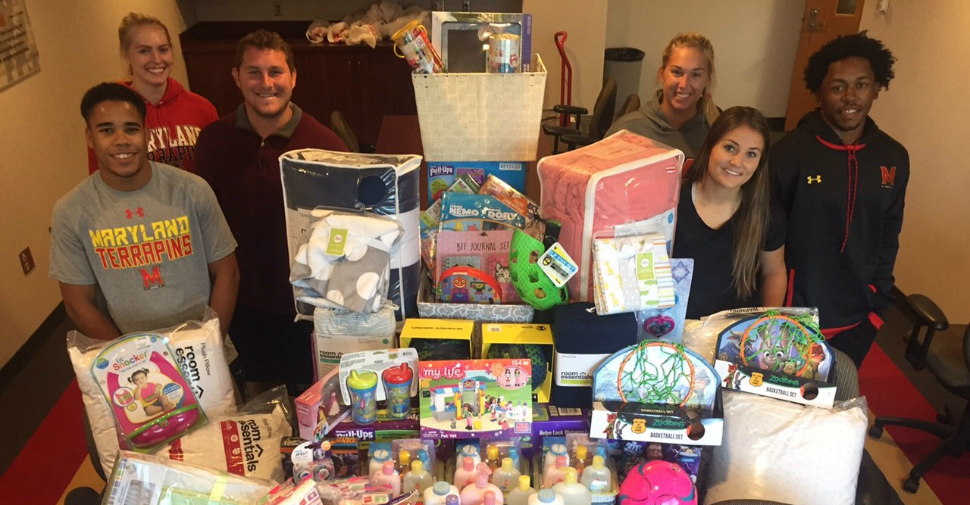 Community service is nothing new to the Maryland athletic community, but with a focused organization, said senior associate athletic director Dr. Sue Sherburne in a recent press release, efforts will be made more efficient and effective.
?While our student-athletes and teams have always been engaged in the campus and local communities, it was important to create an outreach program that formalized the good work our student-athletes and staff are already doing. Share the Shell will further enhance our commitment to the betterment of campus as well as the surrounding communities throughout the state of Maryland."
Maryland?s Student-Athlete Advisory Committee (SAAC) was instrumental in the creation of the program, helping to author the pillars, the name and even the logo. More than just a voice for the campus athletic community, the SAAC has, since its inception, been active in organizing the student-athletic community?s service efforts. Share the Shell was a natural extension of that service, a fact that isn?t lost on senior softball player and SAAC community outreach representative Madison Martin.
?Being able to use the platform we are given as student-athletes for more than athletics is such an amazing and rewarding experience. The launch of the Share the Shell program will help bridge the gap between athletics and our community while allowing everyone to work together to make Maryland a place we love and represent to the fullest."