John Tolley,

September 4, 2016

MSU, we love thy shadows

When twilight silence falls,

Flushing deep and softly paling

O'er ivy covered halls;

Beneath the pines we'll gather

To give our faith so true,

Sing our love for Alma Mater

And thy praises, MSU.

Michigan State University, the school ?on the banks of the Red Cedar,? sits on 5,000 heavily wooded acres in Central Michigan. The school's state-of-the-art labs and centers for learning are surrounded by hearty maple, elm, and red oak trees, shading the walks and perfuming the air.

According to the university?s official arborist, the campus is home to 24,200 trees, spanning 1,885 different taxanomic groups. But as dear they are to the MSU community, around 300 trees per year come down for a variety of reasons, from construction to disease to weather. Until recently, these trees were ground into mulch or burned as biofuel in the campus power plants, options that released carbon back into the environment.

That is precisely why the MSU Shadows program exists.

?We cherish our campus trees,? says Dan Brown, of the MSU Department of Forestry. ?They are not only iconic, but they are resources that, until recently, [were] being underutilized.?

Shadows, an innovative collaboration between several campus groups, including landscape services, the Department of Forestry, and the Michigan State Surplus Store, has – since 2014 – breathed new life into downed trees by diverting them from the chipper or furnace. After kiln-drying and milling the lumber in an on-campus sawmill, the wood is recycled and made available to university-selected local artisans who use it to craft unique pieces, ranging from etchings to furnishings. These works are then sold in the Surplus Store, with the proceeds evenly split between educational programs and re-planting efforts.

?The trees are grown on campus, processed on campus and the products are sold on campus,? notes Brown, who oversees the Shadows program. ?They have a tiny carbon footprint. And we?re putting trees back in the ground.?

The following images illustrate the Shadows process, from timber to table: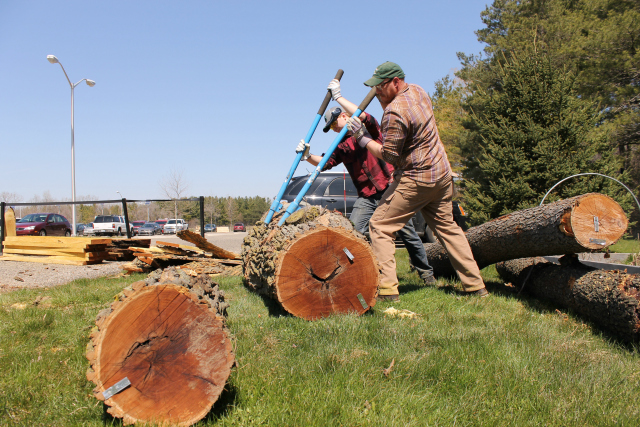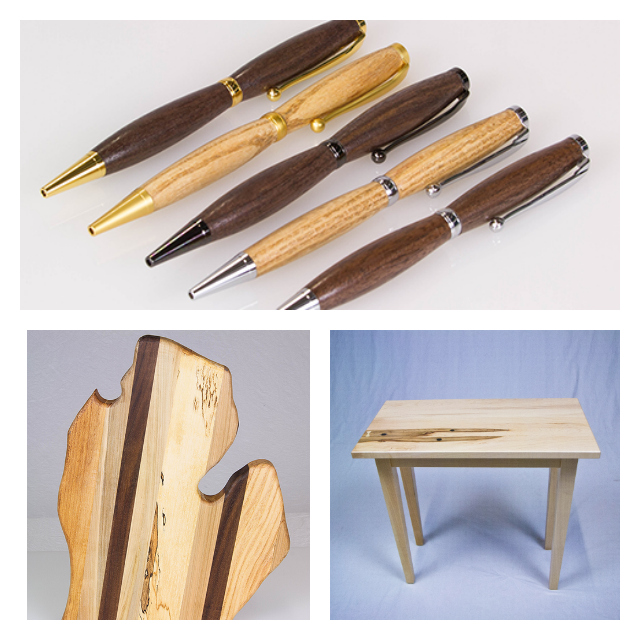 For Brown, the MSU Shadows program has just scratched the surface of what?s possible. He?d like to see the program expand to not just provide lumber for local artisans but also for local building crews, specifically those putting up new campus buildings.
One can only imagine the shadows those buildings will cast.