BigTen.org,

August 4, 2016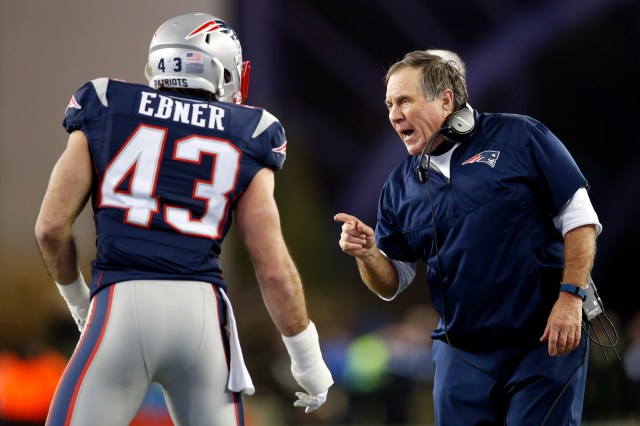 The 2016 Olympic Games open this week, and the Big Ten will boast more than 150 participants and coaches in Rio de Janeiro, Brazil, from August 5-21.
All 14 Big Ten schools are represented, with Michigan leading the way with 30 representatives (24 competitors and six coaches). The Wolverines are followed by Penn State (24), Indiana (17), Wisconsin (16), Ohio State (14) and Nebraska (11). Of the 154 overall representatives, 126 are competitors, including 27 who will be students on Big Ten campuses this fall.
The Big Ten contingent of current and former students, coaches and alumni includes 66 members of the United States Olympic Team, along with representation of 34 additional countries. Other countries represented (with multiple competitors in parentheses): Armenia, Austria, Australia, Bahamas (3), Belgium, British Virgin Islands, Burundi, Canada (16), Colombia, Czech Republic, Denmark, Dominica, Egypt (2), France, Great Britain (2), Guatemala, Guyana, Hong Kong (2), Ireland, Jamaica, Lebanon, Macedonia, Malaysia, Mexico (2), Netherlands, New Zealand (3), Nigeria (3), Puerto Rico (3), Serbia, Slovenia (2), South Africa, Spain (3), Sweden (2) and U.S. Virgin Islands.
The Big Ten representatives will compete in 15 different sports, with 35 each in both swimming & diving and track & field. Other sports with multiple Big Ten competitors are volleyball (14), rowing (10), fencing (7), soccer (6), wrestling (5), basketball (3), cycling (3), gymnastics (3), rugby (3), field hockey (2), golf (2).
View the complete list below.
ILLINOIS
Michelle Bartsch, Volleyball, USA (alternate)
Nikkita Holder, Track & Field (100m hurdles), Canada
Susanna Kallur, Track & Field (100m hurdles), Sweden
Ashley Kelly, Track & Field (200m), British Virgin Islands
Thomas Pieters, Golf, Belgium
Rajeev Ram, Tennis (doubles), USA
Andrew Riley, Track & Field (110m hurdles), Jamaica
Pedrya Seymour, Track & Field (100m hurdles), Bahamas
INDIANA
Kelsie Ahbe, Track & Field (pole vault), Canada
*James Connor, Diving (10m platform), Australia
Amy Cozad, Diving (synchronized 10m platform), USA
Derek Drouin, Track & Field (high jump), Canada
*Marwan Ismail El Kamash, Swimming (200m freestyle, 400m freestyle), Egypt
*Kennedy Goss, Swimming (800m freestyle relay), Canada
*Michael Hixon, Diving (3m springboard, synchronized 3m springboard), USA
*Ali Khalafalla, Swimming (50m freestyle), Egypt
*Lilly King, Swimming (100m, 200m breaststroke), USA
Cody Miller, Swimming (100m breaststroke), USA
Olu Olamigoke, Track & Field (triple jump), Nigeria
*Jessica Parratto, Diving (10m platform, synchronized 10m platform), USA
*Blake Pieroni, Swimming (100m freestyle), USA
*Anze Tavcar, Swimming (100m, 200m freestyle), Slovenia
Orianica Velasquez, Soccer, Colombia
Drew Johansen, Diving (head coach), USA
Ray Loose, Swimming (assistant coach), USA
IOWA
Daniel Dennis, Wrestling (57kg), USA
Troy Doris, Track & Field (triple jump), Guyana
Houry Gebeshian, Gymnastics (uneven bars, beam, vault, floor, all-around), Armenia
Diane Nukuri, Track (10000m, marathon), Burundi
Tom Brands, Wrestling (freestyle coach), USA
MARYLAND
Katie (O?Donnell) Bam, Field Hockey, USA
Thea LaFond, Track & Field (triple jump), Dominica
Micha Powell, Track & Field (4x400m relay), Canada
Jill Witmer, Field Hockey, USA
MICHIGAN
Felix Aubock, Swimming (200m, 400, 1500m freestyle), Austria
Nate Brannen, Track & Field (1500m), Canada
Dylan Bosch, Swimming (4x200m freestyle relay), South Africa
Amanda Elmore, Rowing (coxed eight), USA
Bora Gulari, Sailing, USA
*Siobhan Haughty, Swimming (200m freestyle, 200m IM), Hong Kong
Connor Jaeger, Swimming (400m, 1,500m freestyle), USA
Claudia Lau, Swimming (100m, 200m backstroke), Hong Kong
Sam Mikulak, Gymnastics (all-around), USA
Felice Mueller, Rowing (coxless pair), USA
Anders Lie Nielsen, Swimming (4x200m freestyle relay), Denmark
Cindy Ofili, Track & Field (100m hurdles), Great Britain
Bruno Ortiz, Swimming (4x100m freestyle relay), Spain
Miguel Ortiz, Swimming (4x100m freestyle relay), Spain
Uhunoma Osazuwa, Track & Field (heptathlon), Nigeria
Michael Phelps, Swimming (100m, 200m butterfly, 200m IM), USA
Jeff Porter, Track & Field (110m hurdles), USA
Tiffany (Ofili) Porter, Track & Field (100m hurdles), Great Britain
Sean Ryan, Marathon Swimming (10km), USA
Nicole (Edwards) Sifuentes, Track & Field (1500m), Canada
Ellen Tomek, Rowing (double sculls), USA
Nick Willis, Track & Field (1500m), Great Britain
Mike Woods, Cycling (road race, time trial), Canada
Shelina Zadorsky, Soccer, Canada
Mike Bottom, Swimming (assistant coach), USA
Bob Bowman, Swimming (head coach), USA
Arnett Chisholm, Track & Field (individual coach), USA
James Henry, Track & Field (individual coach), Great Britain
Mike McGuire, Track & Field (individual coach), Canada
Ron Warhurst, Track & Field (individual coach), New Zealand
MICHIGAN STATE
Franklin Gomez, Wrestling (65kg), Puerto Rico
Draymond Green, Basketball, USA
Emily Regan, Rowing (coxed eight), USA
MINNESOTA
Ben Blankenship, Track (1500m), USA
Hassan Mead, Track & Field (5000m), USA
David Plummer, Swimming (100m backstroke), USA
Daly Santana, Volleyball, Puerto Rico
*Kierra Smith, Swimming (100m, 200m breaststroke), Canada
Barbora Spotakova, Track & Field (javelin), Czech Republic
Lindsay Whalen, Basketball, USA
NEBRASKA
Therese Alshammar, Swimming (50m freestyle), Sweden
Kayla Banwarth, Volleyball, USA
Jordan Burroughs, Wrestling (74kg), USA
Marusa Cernjul, Track & Field (high jump), Slovenia
Jordan Larson, Volleyball, USA
Danielle Page, Basketball, Serbia
Sarah Pavan, Beach Volleyball, Canada
Kelsey Robinson, Volleyball, USA
Miles Ukaoma, Track & Field (400m hurdles), Nigeria
Ashley (Rose) MacAllister, Rifle (head coach), Puerto Rico
Mark Manning, Wrestling (freestyle coach), USA
Mark Williams, Gymnastics (men's head coach), USA
NORTHWESTERN
*Valerie Gruest Slowing, Swimming (400m, 800m freestyle), Guatemala
*Jordan Wilimovsky, Swimming (1500m freestyle), Marathon Swimming (10km), USA
OHIO STATE
*Aina Cid | Centelles, Rowing (women?s pair), Spain
Nate Ebner, Rugby Sevens, USA
Michael Hartfield, Track & Field (long jump), USA
*Eleanor Harvey, Fencing (foil), Canada
Misha Koudinov, Gymnastics (all-around), New Zealand
Ilse Paulis, Rowing (lightweight double sculls), Netherlands
*Nichelle Prince, Soccer, Canada
Jason Pryor, Fencing (epee), USA
Elodie Ravera-Scaramozzino, Rowing (double sculls), France
*Mona Shaito, Fencing (foil), Lebanon
*Kyle Snyder, Wrestling (97kg), USA
*Dustin Tynes, Swimming (100m breaststroke), Bahamas
Michelle Williams, Swimming (50m freestyle), Canada
Lou Rosselli, Wrestling (freestyle coach), USA
PENN STATE
Monica Aksamit, Fencing (sabre), USA
Matt Anderson, Volleyball, USA
*Matt Baranoski, Cycling, USA
*Amelia (Meya) Bizer, Rugby, USA (alternate)
Miles Chamley-Watson, Fencing (foil), USA
Megan (Hodge) Easy, Volleyball, USA (alternate)
Nicole Fawcett, Volleyball, USA (alternate)
Daniel Gomez-Tanamachi, Fencing (foil), Mexico
Christa Harmotto Dietzen, Volleyball, USA
Alisha Glass, Volleyball, USA
Carlos Guerra, Volleyball, Mexico
Darrell Hill, Track & Field (shot put), USA
Max Holt, Volleyball, USA
Joe Kovacs, Track & Field (shot put), USA
Ali Krieger, Soccer, USA
Bobby Lea, Cycling, USA
Eddie Lovett, Track & Field (110m hurdles), U.S. Virgin Islands
Frank Molinaro, Wrestling (65kg), USA
Alyssa Naeher, Soccer, USA
Aaron Russell, Volleyball, USA
*Shane Ryan, Swimming (50m, 100m freestyle, 100m backstroke), Ireland
Katarzyna Trzopek, Fencing (epee), USA
Ivan Contreras, Volleyball (men?s assistant coach), Mexico
Tom Hovasse, Basketball (women?s assistant coach), Japan
Erin Tucker, Track & Field (assistant coach), U.S. Virgin Islands
PURDUE
David Boudia, Diving (10m platform, synchronized 10m platform), USA
*Carmiesha Cox, Track & Field (4x400m relay), Bahamas
Amanda Elmore, Rowing (coxed eight), USA
*Jinq En Phee, Swimming (100m breaststroke), Malaysia
*Steele Johnson, Diving (10m platform, synchronized 10m platform), USA
Paula Reto, Golf, South Africa
Kara (Patterson) Winger, Track & Field (javelin), USA
Adam Soldati, Diving (assistant coach), USA
RUTGERS
*Anastasia Bogdanovski, Swimming (200m freestyle), Macedonia
Carli Lloyd, Soccer, USA
Thomas Terhaar, Rowing (women?s eight coach, women?s pair coach), USA
WISCONSIN
Mohammed Ahmed, Track & Field (5000m, 10000m), Canada
Kelsey Card, Track & Field (discus), USA
*Matthew Hutchins, Swimming (400m, 1500m freestyle), New Zealand
Evan Jager, Track & Field (3000m steeplechase), USA
Gwen Jorgensen, Triathlon, USA
Alev Kelter, Rugby Sevens, USA
Grace Latz, Rowing (quad sculls), USA
Vicky Opitz, Rowing, USA (alternate)
Cierra Runge, Swimming (800m freestyle relay), USA
Hilary Stellingwerff, Track & Field (1500m), Canada
Zach Ziemek, Track & Field (decathlon), USA
Dave Astraukas, Track & Field (individual coach), USA)
Nate David, Track & Field (individual coach), USA)
Matthew Imes, Rowing (staff), USA
Connor Medbery, Wrestling (training partner), USA
Kendall Schmidt, Rowing (staff), USA
* The participant will be a current student at a Big Ten institution this fall