BTN.com staff,

July 12, 2016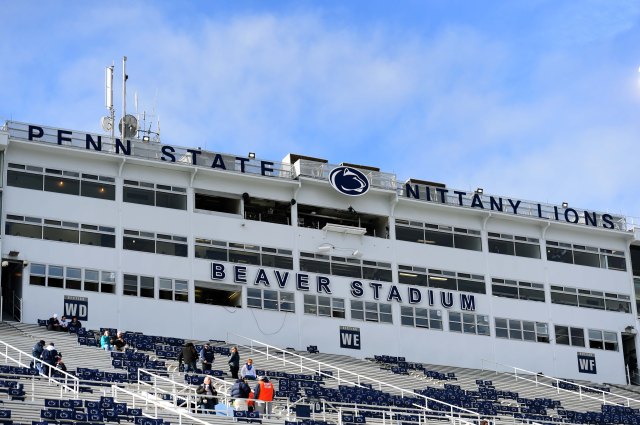 Tuesday, Penn State president Eric Barron shared a message with the Penn State community regarding the release of information by the Philadelphia Court of Common Pleas that includes formerly sealed testimony by alleged victims of Jerry Sandusky.

[ MORE: Read full Penn State response at pennstate.edu ]

Here is Barron's full message:
Today, information is being released by the Philadelphia Court of Common Pleas related to a lawsuit between Penn State and its insurer, Pennsylvania Manufacturers Association. For its part, the University does not plan to provide additional comment on these matters, as this information has largely already been covered by media.
Penn State?s overriding concern has been, and remains, for the victims of Jerry Sandusky. While individuals hold different opinions, and may draw different inferences from the testimony about former Penn State employees, speculation by Penn State is not useful. We must be sensitive to all individuals involved, and especially to those who may be victims of child sexual abuse. It also makes it much more difficult for Penn State to create an environment where victims of sexual abuse feel comfortable coming forward and where students, faculty and staff feel protected in reporting wrongdoing.
Although settlements have been reached, it also is important to reiterate that the alleged knowledge of former Penn State employees is not proven, and should not be treated as such. Some individuals deny the claims, and others are unable to defend themselves.
Speculation also serves to drive a wedge within the Penn State community. I would ask that we remember our University?s primary mission is to focus on research, education and service. Let's be respectful of other viewpoints and focus on our mission. The University is committed to ensuring our campuses are safe for children, and to ongoing prevention and education programs and research that contribute to a better society.
I want to thank our Penn State community for caring so deeply about not only our university during these difficult times, but also for the victims of child abuse.
Eric J. Barron
President