BTN.com LiveBIG Staff,

July 1, 2016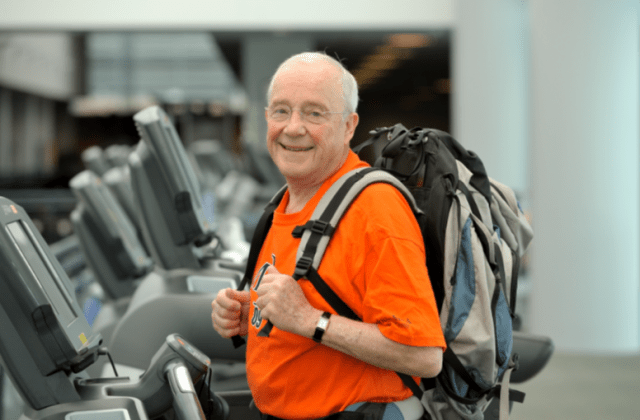 Paul Magelli is a man of many titles. Currently the visiting professor of economics, emeritus, at the University of Illinois, he?s also been in several other roles: senior director of the Academy for Entrepreneurial Leadership at the university?s College of Business, founder of the student-run Illinois Business Consulting organization, and goat farmer.
This August, the octogenarian is hoping to add another title to the list: oldest person to ever summit Mt. Kilimanjaro, the highest peak in Africa. Still, as he?s told his students, ?Titles aren?t all they?re cracked up to be.?
Even if he doesn?t make it to the very top of the mountain, he and his team will have accomplished much of what they set out to do: conduct research for heart disease, which has not only affected his own life, but also took the life of his twin brother Peter at the age of 45.
Magelli will be hooked up to equipment that monitors his heart 14 days before the climb. His condition will be measured from then until his trip, during his expedition and about 14 days after he returns. The aim is to study the effects of extreme altitudes on people who?ve had major cardiac events.
He?s familiar with the mountain already. Magelli and his son went to Kilimanjaro for the first time in 2011 with the aim of getting to the top. They got as far up as 17,500 feet - less than 2,000 feet from their goal.
?I didn?t summit that time, but I made up my mind that someday I?d go back,? he said.
This time, he?s bringing a crack team with him. It includes Conrad Anker, a master mountaineer who?s known in climbing circles as ?Mr. Everest,? and Dr. Bruce Johnson, professor of medicine and physiology at the Mayo Clinic and leader of the cardiac research effort on the trip, which will take place from Aug. 4-20.
?We?re quite fortunate to have the team we do,? Magelli said.
[btn-post-package]However, any number of things could go wrong on an expedition like this, and even with such expertise on hand, reaching the summit is hardly a sure thing. While that?s an important goal for him, Magelli said he won?t take any undue risks. After all, he still has some living left to do.
For this veteran educator, so many of his experiences - the death of his brother, founding new organizations, mountain climbing - have taught him an important lesson: Don?t let life pass you by.
?At my age, I realize that tomorrow?s promised no one,? Magelli explained. ?So many people are waiting for tomorrow to get here. But I believe you should focus on today. Make sure you live it to the fullest.?
By Brian Summerfield