Associated Press,

June 28, 2016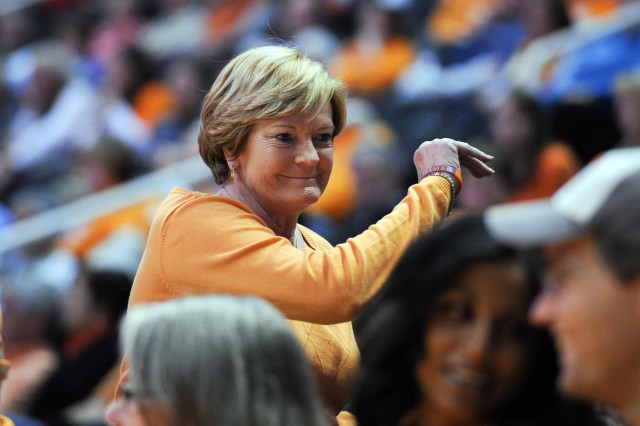 Pat Summitt, the winningest coach in Division I college basketball history who lifted the women's game to national prominence during her 38-year career at Tennessee, died Tuesday. She was 64.
With an icy glare on the sidelines, Summitt led the Lady Vols to eight national championships and prominence on a campus steeped in the traditions of the football-rich south until she retired in 2012.
Her son, Tyler Summitt, issued a statement Tuesday morning saying his mother died peacefully at Sherrill Hill Senior Living in Knoxville surrounded by those who loved her most.
"Since 2011, my mother has battled her toughest opponent, early onset dementia, 'Alzheimer's Type,' and she did so with bravely fierce determination just as she did with every opponent she ever faced," Tyler Summitt said. "Even though it's incredibly difficult to come to terms that she is no longer with us, we can all find peace in knowing she no longer carries the heavy burden of this disease."
Here's how the Big Ten hoops community reacted to the news: