BTN.com LiveBIG Staff,

June 10, 2016

When Roberta Rubin came to the University of Michigan, she had every intention of studying to become a physical therapist. But her experiences in Ann Arbor set her on a very different academic and career path.

It began with a class she took on the works of Shakespeare. The Bard?s plays and poems inspired a deep lifelong passion for literature and books, and she?s since spent her life trying to spread that passion to as many other people as possible.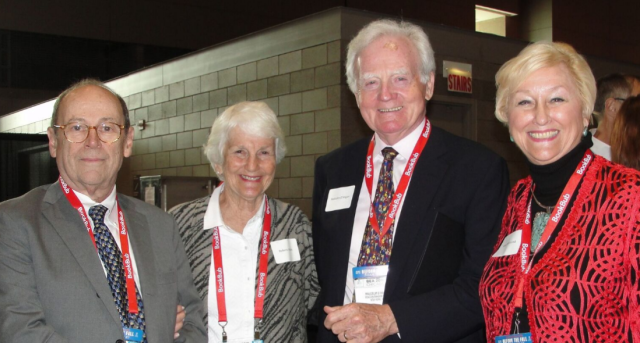 Most recently, she?s been working hard to get the American Writers Museum off the ground as co-chair of its board of directors. Slated to open in Spring 2017 on Chicago?s Michigan Avenue, the institution will showcase the great authors, poets and journalists this country produced - and continues to produce.
?We have a great depth and breadth of literature,? Rubin said. ?We?re dealing with Mark Twain and Walt Whitman and Studs Terkel. We?re dealing with authors of our country, which is exciting. In some ways, I feel like our task is easy.?
Her steady journey to this role began after she graduated from Michigan. Rubin spent a few years working in Chicago-area schools in various capacities to educate young students about the joys of reading. Then in the early 1980s, she became partners with the owner of The Book Stall, a small independent bookstore in Chicago?s North Shore suburbs.
The bookselling world was a relatively sleepy one at that time. There were no truly massive, coast-to-coast retail chains yet, no gourmet coffee and pastry stops located inside massive stores, no disruptions caused by e-commerce and electronic books. In other words, there was little incentive to change the basic business model that had been in place for at least a century.
[btn-post-package]However, Rubin soon formulated a vision for making the bookstore more than a place that just sold books. After a couple of years, her partner gave her full control of the operation, and she started implementing changes. She moved to a space in Winnetka, Ill., that was 5,000 square feet. She established various book clubs based on interest and background. She aggressively recruited popular authors to speak to audiences of customers.
?We were well-known because we were in a major city,? she said. ?I would go to New York quite a bit and say, ?Hey, can we get Steven Ambrose to come see us?? And they?d say, ?Oh, you?re that cute little bookstore outside of Chicago.?
But that reputation helped Rubin attract authors of Ambrose?s caliber to Chicago regularly. It also propelled The Book Stall to win Publishers Weekly?s national Bookstore of the Year award in 2012.
Because of the changes she implemented years before, Rubin?s independent bookstore thrived during a time when others struggled to compete with the likes of Barnes & Noble and Amazon. Still, she?s hopeful about the future of these businesses.
?Sixty-two new independent bookstores opened last year,? Rubin said. ?That?s phenomenal. I remember a couple of years ago, 62 would close in a single year.
?The shop-local movement helped,? she added. ?Communities want to have their own thing.?
Just as Rubin was feeling like she?d reached the pinnacle of her industry, an incredible new opportunity came along. In 2013, one of her customers in Winnetka asked her to get involved with the launch of the American Writers Museum.
?When he was asked to sit on the Founder?s Circle, he thought of me,? Rubin said. ?He thought it was a very good match. I was pleased that he asked me.?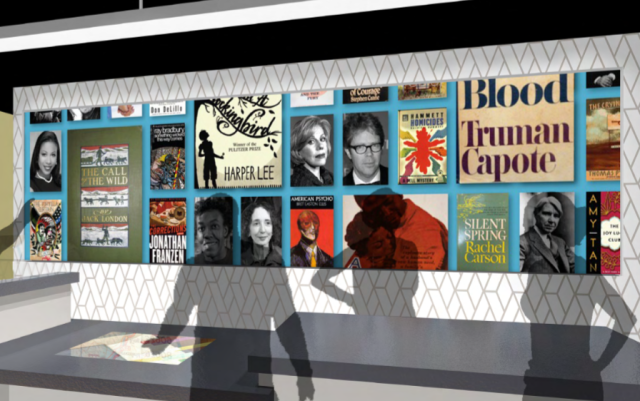 After she found a buyer for The Book Stall whom she knew would carry her vision forward, she joined the group. And not long after she came on board, they asked her to chair the board of directors. There was just one problem with that.
?I didn?t feel qualified,? she said.
The board of the American Writers Museum eventually decided to establish co-chairs. One was Rubin, who brought an extensive knowledge of literature and publishing. The other was Hill Hammock, former vice chairman and COO of LaSalle Bank, who offered an understanding of finance and access to potential big donors.
?I bring in the contacts for the publishers, authors and bookselling world,? Rubin said. ?It follows what I?ve been doing all along.?
And so, like F. Scott Fitzgerald?s ?The Great Gatsby,? Rubin will ?beat on, boats against the current, borne back ceaselessly into the past.? But her story, one guesses, will have a much happier ending.
By Brian Summerfield