BTN.com LiveBIG Staff,

May 21, 2016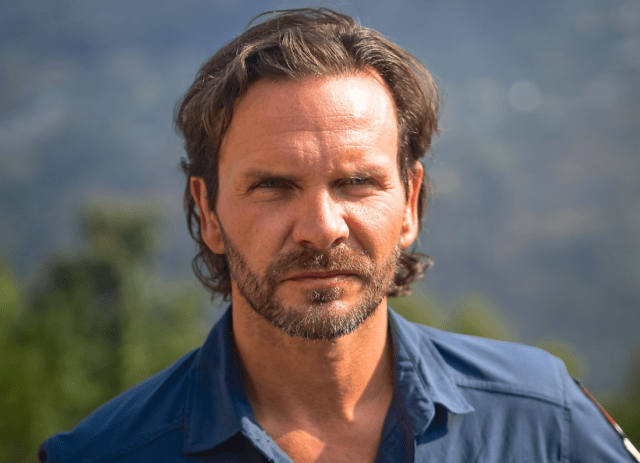 He?s a college professor who goes on incredible adventures in far-flung places, interacting with fascinating locals as he pursues his mission to find and preserve priceless treasures.
It?s fair to say that the University of Minnesota?s Aaron Doering shares more than a few qualities with Indiana Jones. Both do much of their academic work outside of the classroom and find motivation in their personal passions rather than riches and fame. And, Drs. Jones and Doering each cut quite a figure.
Still, they aren?t exactly the same. Doering neither wears a fedora nor carries a whip. Also, the treasures he seeks are personal narratives from cultures threatened by environmental and social pressures.
And, most importantly, he?s not fictional, and what he does is very much rooted in real life.
?The work that we?re doing is focused on education,? he explained. ?It?s focused on storytelling around the world. I could climb Everest or go to the North Pole, but my interest is in the people and their stories. I want to focus on projects that have real impact not only within the classroom, but also with the general population around the world.?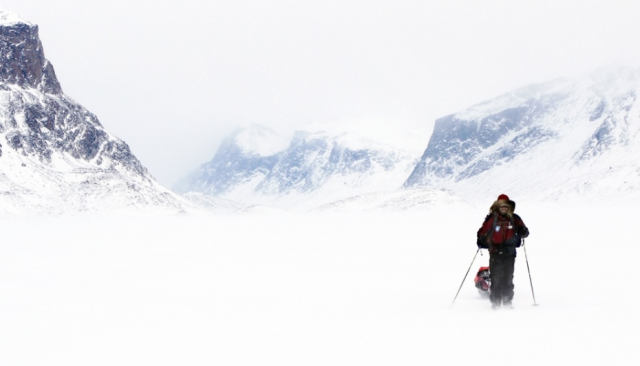 When I caught up with Doering (pronounced ?deering?), he?d just returned from an expedition to the northern reaches of Baffin Island in the Canadian Arctic. Traversing hundreds of miles across this giant frozen landmass - larger than Great Britain and the main island of Japan put together - he interviewed Inuit residents of several communities to learn about how their way of life has been dramatically altered over the past few decades by a combination of climate change and government policies.
?We collected narratives on climate change and how it?s impacting these people,? Doering said. ?A common theme in all the places I?ve traveled is that people?s lives are changing because the environment is changing, and there are many challenges as a result of this.?
His discussions with the locals on both that visit and previous ones revealed a surprisingly difficult existence. According to Doering, the traditions and day-to-day lives of the Inuit suffered greatly when the government forced them onto small settlements and restricted their freedom to move and hunt as they wished. Keep in mind: This wasn?t the American government seizing the ancestral lands of the Sioux in the 1870s. This took place in Canada in the 1960s.
Doering recalled getting an intensive education on that history three years ago during his North of 60 Expedition.
?We sat down with an elder, and he told us the story of what they?re going through in the North,? Doering said. ?He told us, ?No one?s listening to this story, but it needs to be told.?
?They?ve been moved off the land and forced to learn how to live differently,? he added. ?They?re trying to find a balance between living off the land - hunting polar bear and seal - and surviving this new life.?
Challenges in these northern communities range from locals not having mineral rights to their own lands to a lack of postsecondary educational opportunities and good jobs in these villages north of the Arctic Circle. And though a few residents have considerable means, the food costs in these small towns are astronomical. A gallon of milk can run over $10.
Diabetes, substance abuse and high suicide rates also plague many northern communities, Doering said. Still, one common theme he?s come across in his travels, from the snowy tundra of the Arctic to the lush tropical jungles of South America, is the remarkable resilience and adaptability of the people there. Changes come fast and hard, but they find ways to survive.
For example, while visiting Peru, he saw how residents developed a solution to the problem of scarce rainfall. They use fog-harvesting nets to catch water vapor in the air, then transfer that to barrels. Once it transforms to liquid, they use it to water crops on otherwise arid land.
When he isn?t following nomadic reindeer herders through eastern Siberia or talking to residents of remote villages in the mountains of Nepal, Doering can usually be found in the Twin Cities, guiding students as a professor and director of the Learning Technologies Media Lab (LTLM) at the University of Minnesota. And he serves as the co-director of the Minnesota Alliance for Geographic Education.
[btn-post-package]Though he?s clearly passionate about traveling to new and different places, Doering has deep, lifelong roots in Minnesota. He grew up on a farm in the state, and he earned his bachelor?s degree from Moorhead State University (now Minnesota State University Moorhead), his masters from Mankato State University and his Ph.D. from the University of Minnesota.
Doering?s first venture into his unique approach to field work was the Arctic Transect expedition of 2004, shortly after he joined the faculty at the University of Minnesota. On that trek, he and his team covered about 3,000 miles by dog sled over 155 days, interviewing members of Inuit communities along the journey.
Additionally, they provided frequent online updates on their work, which may seem obvious today, but was quite novel 12 years ago. The response was overwhelming, to say the least.
?We had millions of followers, but we had no idea,? said Doering, who found out about the huge audience they?d gained when he returned from the trip. ?I was motivated by seeing the public getting involved and wanting to make a change. This was the kind of impact I wanted to have.?
Funding and other forms of support followed for similar expeditions soon after that, and Doering has regularly led academic expeditions to international climate ?hot spots? ever since.
Though every year is action-packed for this adventurer, 2015 was particularly so. Last year, he was promoted to full professor, and he announced the launch of EarthXplorers, a program that centers on geographic information systems (GIS) - which are systems designed to capture, store, and analyze spatial or geographic data.
The overarching theme behind EarthXplorers - as well as WeExplore, another Doering online initiative that allows young students to create and share inquiry-based expeditions in their own communities - is to create robust education around geographic and environmental issues and tie those concepts back to learners? local communities.
Whether it?s creating an online learning portal or trekking across the ends of the Earth, getting students of all ages to understand the importance of their natural surroundings is what ultimately drives Doering.
?The greatest thing I like to hear is how these adventures have changed the lives of students,? he said. ?If there?s anything we want students to do, it?s to get them outside to do their own explorations and learn about the world.?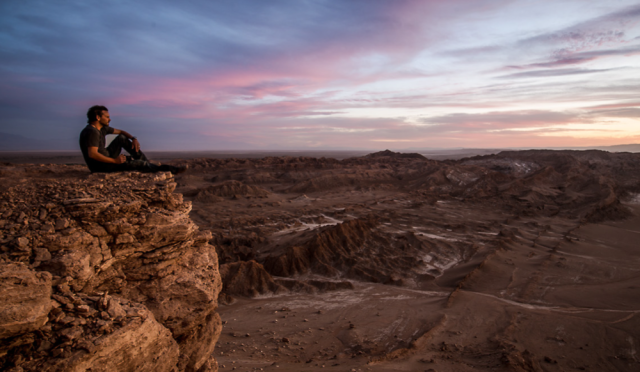 By Brian Summerfield