Brent Yarina, BTN.com Senior Editor,

May 17, 2016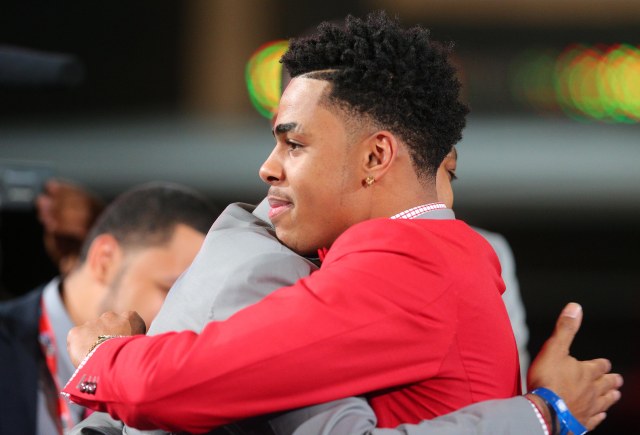 The 2016 NBA Lottery is Tuesday night, which got us thinking about recent Big Ten lottery picks.
There's been a dozen from the Big Ten in the last 10 drafts, none higher than Ohio State's Greg Oden (No. 1; 2007); three Big Ten names have gone No. 2 (Evan Turner, 2010; Victor Oladipo, 2013; D'Angelo Russell, 2015).
A couple more Big Ten lottery factoids:
Indiana and Ohio State pace the conference with four lottery picks apiece since 2006.
The 2013 draft was the most fruitful lottery for the Big Ten, with three picks.
See all of the Big Ten lottery picks from the last decade below.
2006 (0)

***
2007 (2)
1. Greg Oden, Ohio State
4. Mike Conley, Ohio State
***
2008 (1)
7. Eric Gordon, Indiana
***
2009 (0)

***
2010 (1)
2. Evan Turner, Ohio State
***
2011 (0)

***
2012 (1)
11. Meyers Leonard, Illinois
***
2013 (3)
2. Victor Oladipo, Indiana
4. Cody Zeller, Indiana
9. Trey Burke, Michigan
***
2014 (2)
8. Nik Stauskas, Michigan
9. Noah Vonleh, Indiana
***
2015 (2)
2. D'Angelo Russell, Ohio State
9. Frank Kaminsky, Wisconsin