BTN.com LiveBIG Staff,

May 8, 2016

It?s an experience that, at first blush, seems ideal for outdoor enthusiasts: Spend your days skiing, rappelling and ice climbing in a wintry wilderness. But there are a handful of downsides ? sudden snowstorms and hidden crevasses, for example. Oh, and polar bears.

Still, there?s nowhere else Penn State graduate student Kiya Riverman would rather be. She and her colleagues in the Penn State Ice and Climate Exploration (PSICE) are sitting on top of the world - literally - while researching glacial hydrology in Svalbard, a remote chain of islands roughly halfway between the northern coast of Norway and the North Pole.

?I study the formation and evolution of meltwater rivers through glaciers,? she said. ?I specifically study the movement of waterfalls inside of these glaciers. I'm hoping to understand how waterfalls form and influence water transport from the surface of glaciers to their rocky bed.?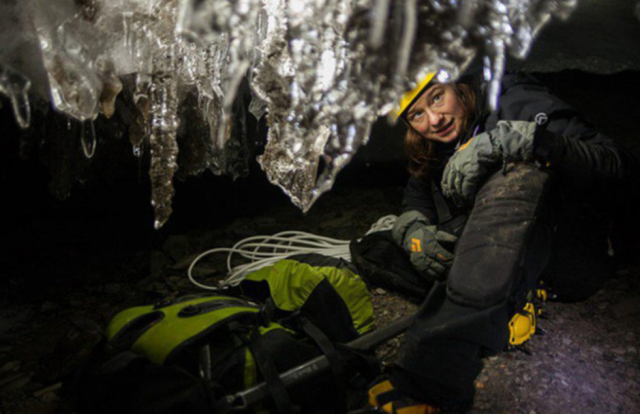 As global temperatures gradually rise, the warmer climate causes these gigantic ice formations to thaw, slide and fracture. Studying the path of melting water through the glaciers helps Riverman better understand how they?re impacted by those changes.
To do that, she descends into the bowels of those glaciers to track the flow of water through them - an experience she describes as otherworldly.
[btn-post-package]?When you drop inside the glacier, the world becomes quiet and peaceful (and dark!),? she said. ?When you turn on your headlamp, you can see that you?re surrounded entirely by ice. That ice is grey, clear or blue, with interwoven intricate layers of rocks, sediments and bubbles. It?s an incredibly beautiful environment, though they can be rather chilly!?
Once she?s earned her Ph.D. at the end of this year, Riverman plans to find a post-doctoral research position and, ultimately, become a professor.
?I look forward to teaching and continuing my research for many years to come,? she said. ?I absolutely hope to continue doing this kind of work - there is still so much to learn about the frozen parts of our planet!?
But for now, she?s content to do the kind of work that she first fell in love with while exploring cave systems in Pennsylvania.
?I love the time that I get to spend with other researchers at the end of the world,? she said. ?We?re away from the rest of society: no cell phones, Internet or other people. It?s just us and this harshly beautiful landscape together as we to push the boundaries of what we know about glaciers.
?Skiing down the glacier under a sky full of dancing aurora after a long day of fieldwork is always a highlight too!?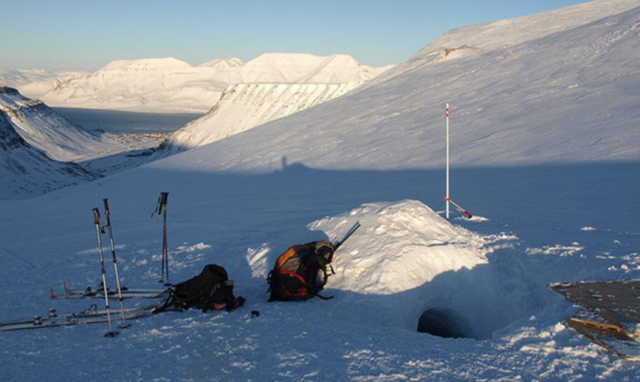 By Brian Summerfield