Sean Merriman, BTN.com web editor,

May 6, 2016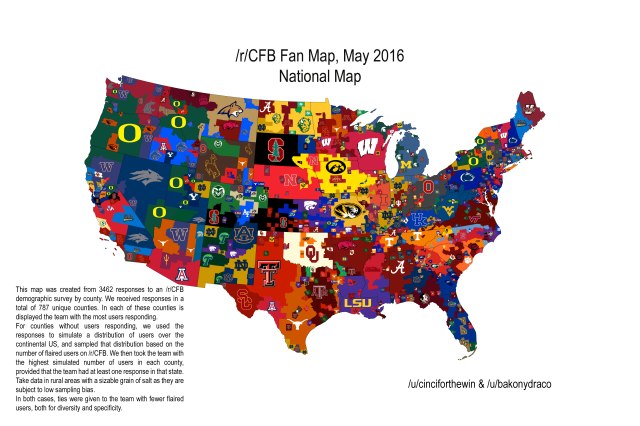 Have you ever wondered where the most passionate Big Ten football fans are located?
Reddit has your answer!
@RedditCFB recently released a map that shows where college football fans are located across the country. The map breaks it down by fans in 787 unique counties across the nation.
Check it out at the top of this post.
According to the image, the map was created from 3,462 people who responded to a Reddit College Football demographic survey by county.
As you would expect, Ohio State dominates Ohio, and the same can be said for Wisconsin in Wisconsin, Nebraska in Nebraska, and Penn State in Pennsylvania.
Check it out above!