BTN.com staff,

May 6, 2016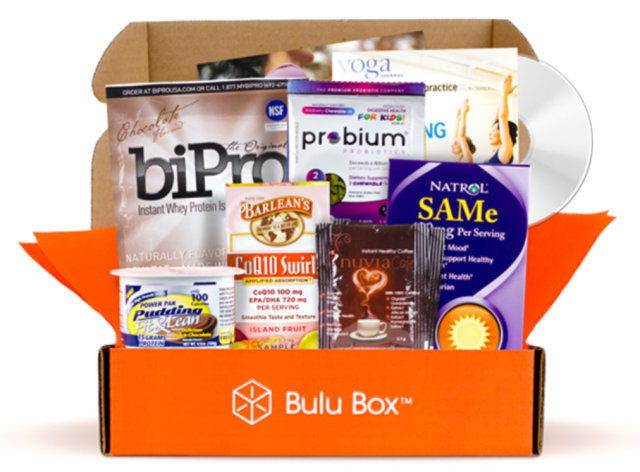 For Paul and Stephanie Jarrett, there?s no such thing as ?too close to home.? The Nebraska natives both graduated from the University of Nebraska, which was also where they met. Now, this husband-and-wife duo runs their own company just two blocks from the Lincoln campus.
That company is Bulu Box, a subscription-based business that sends its users monthly boxes containing various samples of supplements, vitamins, nutritious snacks and other products made to improve health in some way. The Jarretts came up with the idea for Bulu Box after running a half-marathon in San Francisco almost four years ago.
?We finished the race and ? there were all sorts of vitamins and supplements and free samples of anything you can imagine,? Paul Jarrett said. ?I thought it?d be really interesting if you could give free samples to people online and, in return, you just take their e-mail address and sell that to other people. That was really the rough idea.
?By the end of the night, we had a working name. We had a rough website. We stayed up really late and we launched it very quickly after that,? he continued, adding that hundreds of people showed interest right away. ?We ended up pitching it to some investors, who invested in it, and it?s been off to the races ever since then.?
Paul was already familiar with the fundamentals of nutrition and personal health. Before transferring to Nebraska, he played football at Iowa State. To be a starting noseguard on the Cyclone defensive line, he bulked up to 307 pounds with the help of supplements. After his college football days, he used vitamins and health products again to shed 100 pounds and get back in shape.
He and Stephanie combined that nutritional knowledge with their marketing and advertising backgrounds to get the business going.
[btn-post-package]?I was the one who really focused on working out and vitamins and supplements,? Paul said. ?And she was the one that really started doing research and looking at healthy snacks and healthy foods. And if you look at a Bulu Box, it?s kind of the marriage of those two things.
?At first, we thought we had bit off more than we could chew because we had semi-trucks going to my parents? house and dropping pallets off in a suburban neighborhood,? he added. ?We?d have friends and family come over. We packed boxes for quite a while, the first couple of months or so.?
Eventually Bulu Box outgrew its humble beginnings, and all that packing couldn?t be done in Paul?s parents? basement. The company now ships tens of thousands of boxes every month, and they once moved around 40,000 boxes in the span of a couple days.
Paul said he?s still adjusting to that level of activity.
?There are times when I go into our warehouse and I?m like, ?Holy smokes, this is kind of unbelievable,?? he said.
Paul credits the company?s rapidly rising popularity to the personalization that?s incorporated into the subscription. By filling out the personal profiles and surveys about products, ?Bulugans? earn customer rewards points that can be used to purchase full-size versions of their favorite products. Bulu Box is sharing the data with retailers and brands too, so they can develop better products going forward.
According to Paul, the items people are most interested right now are healthy snacks and protein shakes.
?A lot of people don?t eat breakfast, so having a protein shake in the morning is actually really great for you,? he said. ?We try to cater to profile. A lot of people tend to come to us because they are searching for a way to lose weight.
?In a perfect world, I say everybody would get 7-8 hours of sleep, drink their weight in ounces of water and eat kale a few times a day, but that?s not the kind of world we live in,? he added. ?People just don?t have time for that. Where we can kind of fill the gaps and spur people on is to reach for a protein bar instead of a Snickers bar. That?s kind of our role.?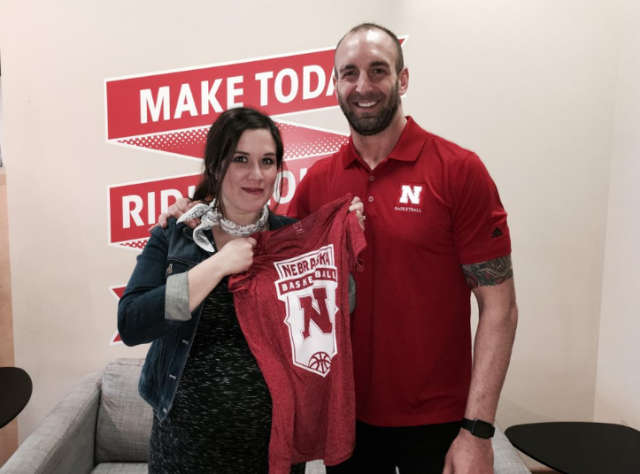 Paul and Stephanie are working toward the future in more ways than one. Not only are they soon-to-be parents, they are giving professional opportunities to many students from the University of Nebraska. In fact, Paul said that after Bulu Box won the Walter Scott Entrepreneurial Business Award, they used the $10,000 prize to bring in more interns from the school.
?It?ll be nice to have a bigger pool to pull from,? he said. ?Hopefully, we can grow accordingly and those folks will be the right type of people that we can hire at the end of their internship.?
The Jarretts are still thinking about how to manage all that growth. Paul said that he often tells Stephanie, ??Let?s not stop and pat ourselves on the back yet.? ? I want to do things much bigger.?
By Jason Dorow