BTN.com staff,

May 2, 2016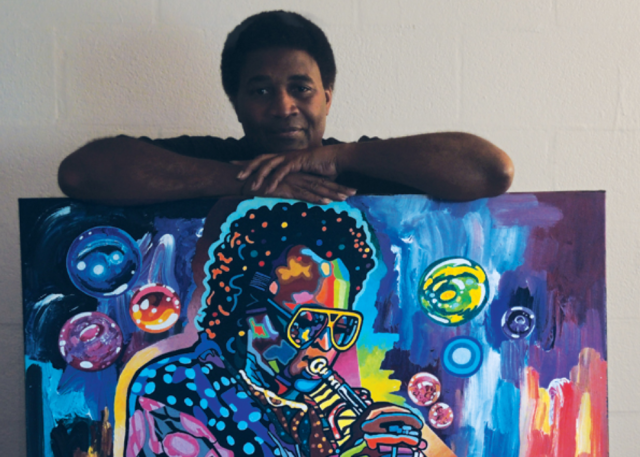 Joel Washington has never let go of his dreams, and he hopes that his artwork inspires others to do the same.
An employee of Indiana University for 27 years who currently serves as a custodian, Washington has been making artwork since he was a child. The primarily self-taught painter now has pieces hanging all over the Bloomington campus, including a portrait of jazz guitarist Wes Montgomery in the Indiana Memorial Union.
Washington originally planned on painting the portrait for himself since he went to school with Montgomery?s kids while growing up in Indianapolis. However, after a request for a new portrait from the former director of the union, the painting became the first piece he sold to IU.
?I asked him [Winston Shindell, former director of the IMU], ?Do you have anybody in mind?? And he said, ?Have you ever heard of a jazz guitarist named Wes Montgomery?? And so I?m holding this painting in my hands that he doesn?t know exists of Wes Montgomery. That was kind of wild,? Washington said.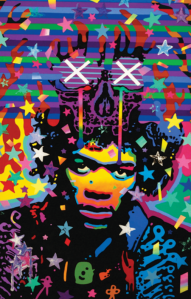 As Washington?s art evolved and he juggled a job at the university with painting, the school purchased much of his work - he estimates about 20 pieces - and his paintings hang in many IU buildings, including the Atkins Living Learning Center and Neal Marshall Black Culture Center.
Washington earned recognition outside Bloomington too. The U.S. Department of State?s ?Art in Embassies? program featured a handful of Washington?s colorful acrylic paintings at the U.S. Embassy in Thailand in 2007. And the Indiana State Museum features Washington?s work in their collection.
A lifelong Hoosier, Washington didn?t become the artist that he is today without some instruction. He spent one year taking commercial art classes at Ivy Tech College in Columbus, Ind. While in school, his passion and interest for art really blossomed.
?From there on, I got fascinated even more as far as comic book art and animated cartoons, but also I got more into learning about different art movements, like impressionism, cubism, a lot of the different types of art and the history behind them,? he explained.
Washington cites a long list of influences for his art, including the work of Norman Rockwell, Jean-Michel Basquiat, Henry Ossawa Tanner, Andy Warhol and many comic book artists, such as Jim Steranko.
?I always admired the comic book artists because they did their own thing ? It was almost like they had their own club, the same way with animation. They not only went outside of the box, but they were their own thing,? Washington said. ?The whole 60s thing, I think that?s what spearheaded where I was going and continue to go.?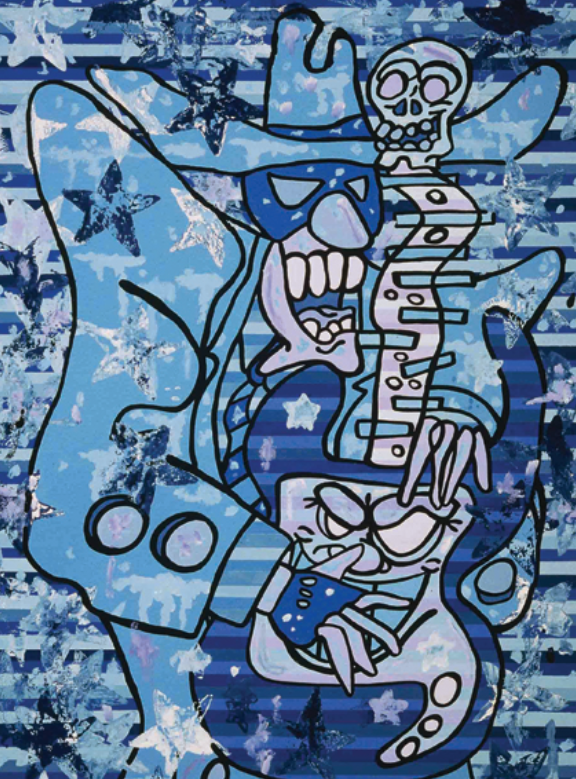 With his art on display throughout his workplace, Washington frequently gets the chance to chat with students and professors about his paintings.
?It?s exciting and it?s kind of surreal,? he said. ?I have students come up to me for years, like journalism students wanting to interview me about my art, but I?ve also had students come up to me with their term papers saying how my use of color in my art has been used in color theory classes. I really appreciate people taking notice of what, for me, is a dream in the making.
?Indiana University has been very, very good to me as far as purchasing my art and having me to talk to people about art and giving me a chance to have an exhibit or two,? he added.
Washington?s ultimate goal is to become a full-time artist, and he said he thinks that will happen one day. Whether or not it does, he wants his art and his story to motivate people to chase their dreams.
?I never let go of holding on to my passion, or my vision, or my dream,? he said. ?Hopefully, one day my work will inspire people to do what they want to do - not necessarily having to be an artist, but inspiring someone to move forward doing whatever like they like to do like I?m trying to do.?
By Jason Dorow
[btn-post-package]