BTN.com staff,

April 16, 2016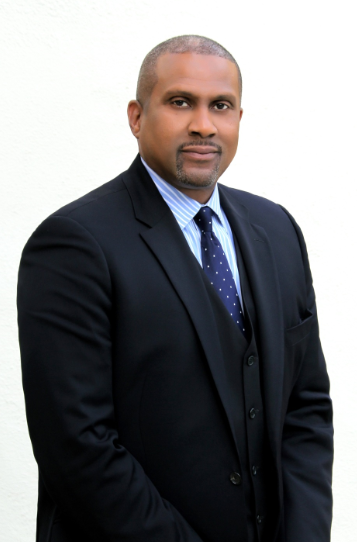 Tavis Smiley is widely acknowledged as one of the greatest interviewers of our generation. He?s a best-selling author and one of the most popular media figures in America. Time Magazine named him one of ?The World?s Most Influential People.?
Not bad for someone who was raised in a trailer in Indiana.
Smiley grew up poor with nine brothers and sisters, all of whom lived in a three-bedroom trailer with their parents. And though space was limited, dreams were not.
?There were 13 people in that trailer. Mom. Dad. A maternal grandmother named Big Mama,? Smiley said. ?Many of the life lessons I learned started within those walls.?
The Indiana University alumnus is known the world over as the host of ?Tavis Smiley? on PBS and ?The Tavis Smiley Show? on Public Radio International. He also wrote a just-published book called ?50 for Your Future: Lessons from Down the Road.? Written when he hit the half-century age mark, it contains advice for younger people taken from his own experiences.
?It?s about living the life you?ve dreamt of living, finding that passion while also working on character-building,? he explained. ?I thought the book would be a second-phase-of-life memoir, but it turned out to be something different. I found myself focusing on these lessons. I decided that I wanted to help other people learn to be their authentic self.?
Before he received a life-changing scholarship to Indiana, Smiley learned an important lesson, one that he incorporated into his new book.
?I learned there are three things in life that create and sustain us: family, faith and friends,? he said. ?That?s what shaped me into the man I?m trying to become.?
He picked up quite a few valuable experiences in Bloomington as well. A couple of them related to how he professionally presented himself.
?I was on the debate team at Indiana and competing on a national level,? he said. ?That affects the work I do every day in learning how to present myself and how to engage people ? and how not to take criticisms. I was also an African-American student in a predominately white institution. It taught me how to get along.?
More importantly, his time at Indiana taught him about the importance of setting goals and living intentionally.
[btn-post-package]?During college, I learned that you have to declare the kind of life you want to have - declare your future,? Smiley said. ?The university can teach you, but you [should] have goals and objectives. It starts with having a mission statement for your life. Any organization has a mission statement. Well, a human being should be the same way. Think about it this way: What do you want your eulogy to say? I truly believe we have the capacity to write our own eulogy while we?re living. Write it now to live the kind of life you want and a life that will be celebrated.?
?I know what I want to be said of me when I die,? he added, ?although I hope that?s no time soon!?
One thing that can be said of Smiley: He?s a philanthropist. He established the nonprofit Tavis Smiley Foundation, which recently undertook a $3 million, four-year campaign called ?Ending Poverty: America?s Silent Spaces.?
Smiley's also given time, money and his name to a scholarship at Indiana called Smiley?s Scholars, in addition to making other donations to other programs at the school.
?We?ve given and [use] financial need and the grades to match scholarships,? he said. ?I put up a contribution, and the university matches it. We?re about to make another contribution.
?That?s how strongly I feel about the education I received,? Smiley added. ?I look back on my years at Indiana fondly and feel so good about the experiences I had there.?
Tomorrow, we?ll share more of the lessons from his new book.
By Cindy Pearlman