Tom Dienhart, BTN.com Senior Writer,

April 12, 2016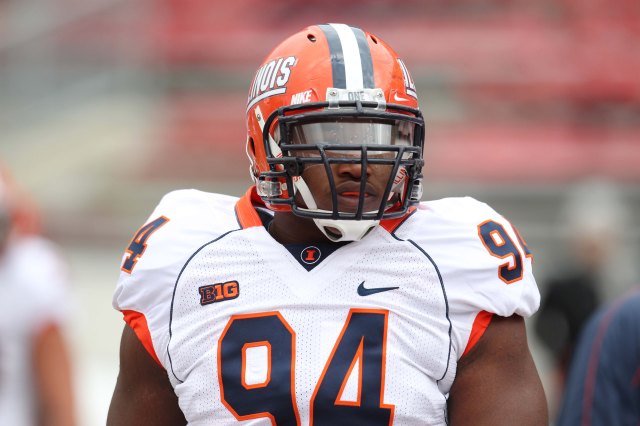 The NFL Draft is fast approaching, taking place in Chicago from April 28-30. So, let?s take a look at how Big Ten teams have fared in the last 10 drafts, from 2006-2015.
First up is Illinois, which hasn?t had any selections in the last two drafts. It marked the first time in program history that it failed to have a player selected two years in a row. (The other low point was from 1970-72, when just one Illini was selected.) The Fighting Illini also had no picks in 2006.
The best bets to be picked this year are defensive end Jihad Ward, running back Josh Ferguson and receiver Geronimo Allison.
The Fighting Illini have produced some top talent in the last 10 years-thank you, Ron Zook-with five first-round selections. But on average, Illinois has had 2.1 players picked each year since 2006. Not good, but it is reflective of a program that has been to just four bowls in the last 10 seasons and is on its fourth coach since 2011.
Illinois has had no quarterbacks picked the last 10 years, the only position not represented (not counting specialists). But that may change when Wes Lunt enters the draft. He?ll be a senior in 2016.
2006-2015 ILLINOIS DRAFT RECAP

Highest pick: DT Corey Liuget, No. 18 overall/Chargers, 2011
Most fertile draft: 4 picks in 2013; 2012; 2011; 2010
Total first-round selections: 5
Total picks: 21
Position breakdown
4 – Offensive line; defensive line; linebacker; defensive back
2 – Running back; receiver
1 – Tight end
Year-by-year
2006
None
2007
7 CB Alan Ball, Cowboys
2008
1 RB Rashard Mendenhall, Steelers
2009
1 CB Vontae Davis, Dolphins
5 OT Xavier Fulton, Buccaneers
6 LB Will Davis, Cardinals
2010
2 WR Arrelious Benn, Buccaneers
3 G Jon Asamoah, Chiefs
5 TE Michael Hoomanawanui, Rams
7 NT Josh Brent, Cowboys
2011
1 DT Corey Liuget, Chargers
2 RB Mikel Leshoure, Lions
3 LB Martez Wilson, Saints
7 LB Nate Bussey, Saints
2012
1 LB Whitney Mercilus, Texans
1 WR A.J. Jenkins, 49ers
2 OT Jeff Allen, Chiefs
2 FS Tavon Wilson, Patriots
2013
3 G Hugh Thornton, Colts
4 DT Akeem Spence, Buccaneers
5 CB Terry Hawthorne, Steelers
7 DE Michael Buchanan, Patriots
2014
None
2015
None
***
Email Tom Dienhart using the form below.
And if you want to leave a comment on this post, use the box below. All comments need to be approved by a moderator.