Brent Yarina, BTN.com Senior Editor,

April 10, 2016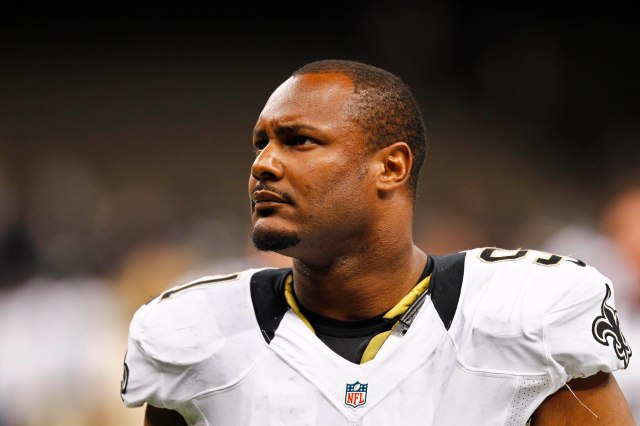 Former Ohio State and NFL standout Will Smith was murdered following a traffic accident late Saturday night in New Orleans' Lower Garden District. Smith, a father of three, was 34.
[ MORE: Read OhioStateBuckeyes.com's full release ]
According to New Orleans Police, Smith's car was struck from behind by an orange Hummer H2, and his vehicle then struck the car in front of his as well. Police say Smith and the driver of the Hummer "exchanged words," before the driver of the Hummer pulled out a gun and shot Smith multiple times.
Smith's wife, Racquel, was shot twice in the leg.
"Heavy Hearts with the senseless passing of our Team Capt. Will Smith," Saints head coach Sean Payton posted on Twitter Sunday. "Pray for his wife's recovery and their children."
The family also released a statement: "On behalf of the Smith family, we are thankful for the outpouring of support and prayers. We ask that you continue to respect the family's privacy as they grieve the loss of a devoted husband, father and friend."
Smith won a championship in college (2002 BCS crown, Ohio State's first football title in 34 years) and in the NFL (Super Bowl XLIV). He was a team captain and a first-team All-America in 2003 and left Columbus, Ohio, ranked fifth on Ohio State?s all-time charts in career tackles for loss (45.5) and sixth in sacks (22.0) before enjoying a successful nine-year NFL career.
***
Here's Twitter reaction to Smith's death.
Heart breaking news at the loss of buckeye great, Will Smith. Buckeye Nation extends our prayers to his family during this difficult time.

— Urban Meyer (@OSUCoachMeyer) April 10, 2016
Love & prayers to the Smith family, Buckeye family & Saints family. Our brother Will--humble, caring, selfless family man. We love you Will.

— Jim Tressel (@JimTressel5) April 10, 2016
I am in absolute shock to hear about Will Smith's death. My prayers go out to the Smith family. So sad. So senseless.

— James Laurinaitis (@JLaurinaitis55) April 10, 2016
Words can't express how much I will miss my teammate and friend Will Smith! With a heavy heart I'm praying hard for his wife and family...

— Malcolm Jenkins (@MalcolmJenkins) April 10, 2016
My heart is broken ??? R.I.P to my former teammate & friend Will Smith!!! My condolences goes out to his family! You will be missed ????

— DonteHitner31 (@DonteWhitner) April 10, 2016
Such a terrible tragedy. Will had young children and very helpful in my development https://t.co/DHoTQDIs8A

— Bobby Carpenter (@Bcarp3) April 10, 2016
I have no words right now. I can't believe this. #RIP

— Dustin Fox (@DustinFox37) April 10, 2016
Awful news smh. #RIPWILLSMITH former buckeye Great. One of the coolest and smoothest dudes I've ever met.

— Beanie Wells (@BeanieWells26) April 10, 2016
Sending prayers to the Smith Family and all of the people who knew and loved Will.

— Branden Joe (@BrandenJoe38) April 10, 2016
https://twitter.com/DLeeMG8/status/719053100863090689
RIP big 93! Senseless violence took one our brothers ? smh #BuckeyeNation #sacredbrotherhood

— Mike Adams (@Channel75live) April 10, 2016
Wicked man Rip Buckeye Great Will Smith !

— Michael Thomas (@Cantguardmike) April 10, 2016
Sending Love and Payers to the family and friends of my Buckeye Brother Will Smith. Tragic news today. ..Still can't believe it. Bad dream.

— JAY RICHARDSON (@JayRichardson99) April 10, 2016
h/t @11W