BTN.com staff,

April 5, 2016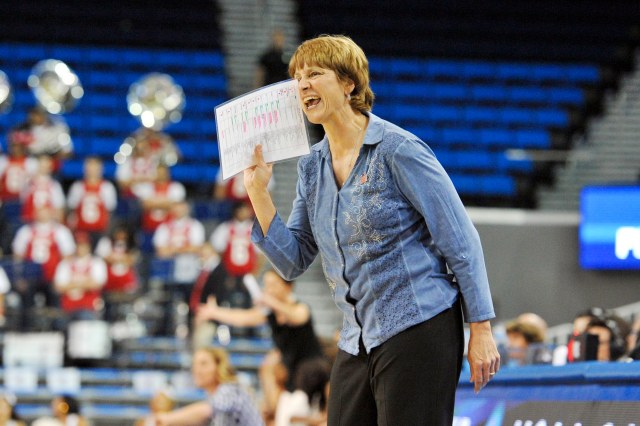 After 14 seasons spent as the Nebraska women's head basketball coach, Connie Yori stepped down Tuesday.
Yori posted a record of 279-161 during her time at Nebraska, including a 52-28 mark in Big Ten play.
"As some of you may know, this has been a very challenging time for my family and in the best interest of all of us, this is the right decision," Yori said in an official statement. "I want to thank the student-athletes, assistant coaches, staff and administrators, especially Shawn Eichorst, for his leadership and support during this difficult time in my life. Finally, thank you to the incredible Husker Nation for their passionate and unwavering support throughout my time in Lincoln. I will always be a proud Husker.?
Yori led the Huskers to seven NCAA Tournament appearances in her 14 seasons at Nebraska, including two Sweet 16 berths (2010, 2013). She also coached the Huskers to the 2014 Big Ten Tournament championship.
"Coach Yori achieved great success in the program during her tenure and we appreciate her many contributions to the University," Nebraska Athletic Director Shawn Eichorst said. "We wish her and her family all the best and we are grateful for her dedicated service to Nebraska.
"We will begin a national search for a new head coach immediately and will not comment or speculate on the search or candidates until an announcement is made.?