BTN.com staff,

March 28, 2016

Through a long and winding journey that took her from Turkey to West Lafayette and many places in between, Gozdem Kilaz hasn?t forgotten what?s most important in her teaching.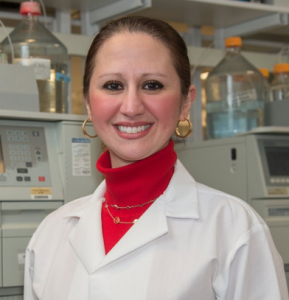 ?It?s all about the students,? said the assistant professor at Purdue?s school of engineering technology. ?They continue to amaze me. They?re so savvy, so enthusiastic and can do so much. People think the professors are the ones who go to the labs and everything, but we?re more like the fire chiefs - make sure they don?t hurt themselves.?
Still, Kilaz has quite a bit to teach them. In addition to her role as professor, she has a joint appointment in the Laboratory of Renewable Resources Engineering, serves as the chief scientist of the Air Transport Institute for Environmental Sustainability Center and is one of the faculty fellows for the Purdue Polytechnic Institute initiative.
Kilaz?s research has revolved around helping the military become more efficient and streamlined. Her latest project, studying the future of jet fuel with grants from the Office of Naval Research and Department of Energy, may be her most ambitious.
?We?ve worked really well with them,? she said. ?They are more than cooperative. Actually, the military budget is up to 75 percent transportation and fuels. They really want to be able to find sustainable solutions.?
Before beginning her research at Purdue, Kilaz earned her bachelor?s and master?s degrees in chemical engineering from Bogazici University in Istanbul. While finishing up her studies in the late 1990s, she met Purdue professor Nick Delgass, who helped recruit her to West Lafayette.
Kilaz said the culture shock wasn?t that great since she went to an American boarding school when she was younger. But figuring out how to survive by herself, in a foreign land, posed some problems.
?I packed just two bags and left,? she recalled. ?I didn?t have a car, never owned a car until I moved to the U.S. I just hired a cab driver to take me around all day until I found an apartment.?
Kilaz quickly made the Purdue campus her home though. She met her future husband, Javier, while earning her doctorate. After a few years spent raising their son, Duncan (who?s named after NBA star Tim Duncan), her career started to take off, as she got involved with the Polytechnic initiative, which lead to her work with fuel technology.
Now, the projects - and the grants - have been coming in fast and furious. That?s great for Kilaz and her students, who benefit from getting lots of real-world experience.
?What I really like is that there are multiple answers [for fuel problems],? she said. ?Fossil fuels are in so much use, there?s not going to be one solution to this vast problem. The solution is really tapping into multiple resources.?
Using corn products - a source that happens to be abundant in farm-friendly Indiana - for biofuel might be one of those answers.
[btn-post-package]?We believe it?s going to be a competitive advantage,? she explained. ?We have done the approval concept. The good news it?s working. But when we have a biofuel manufacturer, it?s usually the economics that holds us back. It?s certainly not helping us out that a barrel of oil is so cheap.?
Yet very little has held back Kilaz in the nearly two decades she?s spent at Purdue, and she credits the university for providing the support she needed to succeed in both her own profession and in helping the future careers of her students.
?Purdue is my family here,? she said. ?It wants the students to succeed. It wants the faculty to succeed. I love it here. I?m hoping my son will be a basketball player here someday.?
If he does, young Duncan might be wearing a lab coat over his jersey.
By Matthew Wood