BTN.com staff,

March 26, 2016

What do the University of Maryland and The Phillips Collection, America?s first museum of modern art, have in common? As it turns out, a whole lot.

To start, they have a common aim: advance innovation and education in the arts. What?s more, they understand that to achieve this, they must expand their efforts beyond their walls and be deeply engaged with their communities and other like-minded institutions.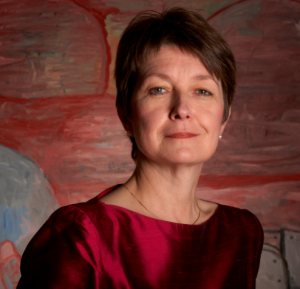 ?The Phillips and University of Maryland share many of the same long-term goals,? said Dorothy Kosinski, director of The Phillips Collection. ?We both aim to embrace opportunities to extend our influence and make the strongest impact possible on a global scale.?
Thus, Kosinski and University of Maryland President Wallace D. Loh announced a progressive partnership last October between the two institutions.
?We have partnered with one of the nation?s top universities for research and innovation,? Kosinski said. ?Layered with rich opportunities to collaborate, the partnership is ambitious, entrepreneurial and risk-supportive - essential qualities in today?s competitive arts and academic environments.?
Specifically, this involves the establishment of the University of Maryland Center for Art and Knowledge at The Phillips Collection. It?s an expansion of Maryland?s Center for the Study of Modern Art - ?the museum?s nexus for academic work, scholarly exchange and innovative interdisciplinary collaborations.?
One of those collaborations is ?Intersections,? a more or less permanent exhibition at Phillips with rotating works, for which the university will now be the primary presenter. It debuted last month with Helen Frederick?s ?Acts of Silence,? which will run through May 1.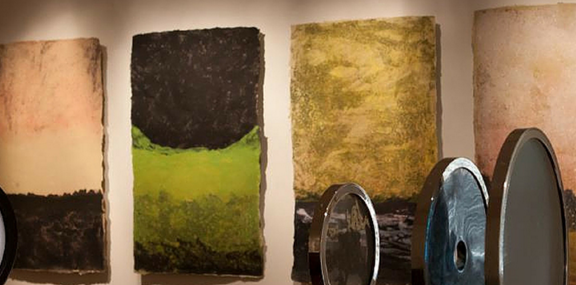 Additional initiatives include ?expanding on and developing new arts curriculum and extended studies courses and seminars; supporting postdoctoral fellowships; partnering on the Phillips? International Forum Weekend; co-publishing a UMD-Phillips Book Prize; co-presenting a new music series at the Phillips; enhancing programming for public programs; and digitizing of the museum?s archives.?
And just last week, it was announced that two 2016-17 Phillips Collection-University of Maryland postdoctoral fellows will work with the museum?s collections and the University of Maryland?s leadership programs, like virtual technologies, to explore innovation in modern and contemporary art.
The Phillips Collection is particularly excited about the postdoctoral fellowship offered in ?Virtual Culture,? in which an academic fellow will study the use of virtual technology to enhance museum experiences.
[btn-post-package]The institutions are also opening a new gallery and storage facility in Prince George?s County. It will serve as a modern and contemporary art center and an artistic laboratory. They expect the project to spark economic development and innovation and to also expand the institutions? outreach to new audiences in the university, local and global communities.
Kosinski said other museums and universities should look into similarly bold partnerships, as both stand to gain immensely from them.
?Armed with a forward-looking entrepreneurial spirit, these partnerships allow museums and universities to reach new audiences, disrupt conventional thinking, and inspire new heights of achievement and impact,? she said. ?In all, sharing resources and expertise better positions our institutions to positively affect education in the 21st century.?
By Abby Best