BTN.com staff,

March 25, 2016

Behind the walls of the Minnesota Correctional Facility in Shakopee, Minn., a woman is crying.

It?s one of the first rehearsals of a new choir at the prison called Voices of Hope, and what?s going on in a small room has hit a major emotional chord.

?This woman joined us tonight and cried the entire time,? explained UM doctoral student Amanda Weber, the choir leader.

At the end of the session, Weber asked her, ?Are you okay?

?The woman told me she was confused. She said, ?I?m not usually an emotional person, but for some reason, I can?t stop crying.?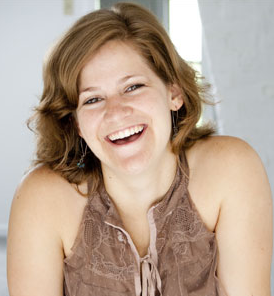 ?That?s what music does,? Weber said with a smile. ?It unlocks what?s deep inside of us. Some of the women in prison will say to me after a choir session, ?Thank you for bringing us out of prison for a couple of hours.?
The woman?s choir program at Shakopee, led by Weber since last October, is the brainchild of Jim Verhoye, the education director at Shakopee and a Minnesota alum. He not only knew how music changes everything, but also was a fan of choirs thanks to the fact that his son was in one.
Verhoye was looking for someone to work with a small group of inmates. Enter Weber, a native of North Carolina, who lived in Washington, D.C., after completing her undergrad degree. While there, she worked with a homeless shelter that offered music classes to women residents.
?I have a big interest in using music as a tool for social justice,? she explained. ?That?s why I started a choir for homeless women, but it was a tough population to work with because their lives can be transient. I wasn?t sure who would be there from week to week.?
When Verhoye got in touch after she arrived at Minnesota, it didn?t take long for them to figure out ways to work together.
?He?s always seeking new classes to offer the women,? Weber said. ?Previously, they had a music group that was meeting. They were printing off lyrics to songs and singing them.
?Jim understood the value of choral music and reached out to the conducting teacher at UM to see if there were any students who might be a good fit. It was serendipity.?
It didn?t hurt that Weber also researched prison choirs around the country as part of her master?s program. Still, she was somewhat surprised by what she found when she first visited the correctional facility.
[btn-post-package]?I did a question-and-answer session with the women,? she said. ?It wasn?t my first time in a prison, but every prison is different. This one felt more like a school to me. There?s such a progressive nature to what?s going on at Shakopee.
?When I asked the women why they wanted to join a choir, I expected them to say that they grew up singing,? she added. ?Most of the woman said they wanted to join to give something back to the community.?
The music includes traditional choir music, but Weber likes to mix up songs from different cultures and even various languages. And she doesn?t shy away from more modern, popular fare.
?The women also love songs that are more pop-relevant,? she said. ?They will ask to sing Adele and other popular songs. We?ll sing ?Lean on Me,? and it really means something to them.?
The music gives the inmates a sense of community, as well as a more positive perspective on life.
?It gives the women something to look forward to each week,? Weber said. ?This also gives them freedom of voice, which is so important.?
Weber even brought in a UM choir group she directs.
?I could have had them perform for the women, but then I thought about it,? she said. ?I wanted them to collaborate with the women. It was so much richer an experience to perform together.?
The ending could be summed up by a song title: ?Not a Dry Eye in the House.?
?We sang together and talked about what music meant to us,? Weber said. ?Everyone ended up crying.?
By Cindy Pearlman