BTN.com staff,

March 21, 2016

A desire to see kids as happy as possible brought out the entrepreneurial spirit of a group of University of Minnesota students.

Wanting to make life easier for children on the autism spectrum, students in the university?s year-long Entrepreneurship in Action program created what they call a ?Nesel Pack.?

It works in a number of ways to help soothe kids with autism, who feel more comfortable when they?re secured. The specially designed pack has weights on the side, a hip belt and specially designed straps that are meant to feel like a hug.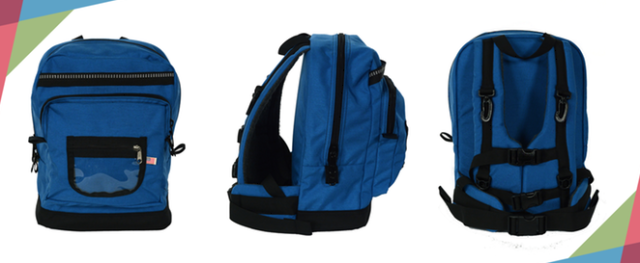 Minnesota senior Larry Lorbiecki, chief media officer for the Nesel Pack team, said that?s how the name came about.
?It?s basically off of nestling up with someone,? he explained. ?We?re trying to provide a cuddling or hugging feeling, giving the child a sense of warmth.?
Lorbiecki and his colleagues have varying degrees of experience with children suffering from autism, but they all have a desire to help make a difference with their product.
?It?s really exciting for me,? he said. ?I think it?s just so cool to see when kids try on the backpack. It gives you so much more enthusiasm when you see someone experience it.?
Holmes Center for Entrepreneurship Director John Stavig runs the class, providing guidance for the students as their business plans progress. He said one of the goals is to let them learn as much as possible on their own.
?We take 30 undergrads and let them come up with a couple hundred bad ideas in the fall,? he explained. ?They pick a few and we go form LLCs, we get them a bank loan, and let them launch and operate a business. They fall down a few times during the semester, but they pick themselves back up, learn along the way and really learn the process of launching a business.?
Stavig is now in his 12th year teaching the class. He estimates his students have created about 30 businesses during that time. Some have even survived to become viable full-time options for participants after they graduate.
?I think that?s what?s interesting about this class,? Stavig said. ?It?s not just two weeks or a month to make a PowerPoint presentation. You?re really stuck with this one, so you have to make it work.?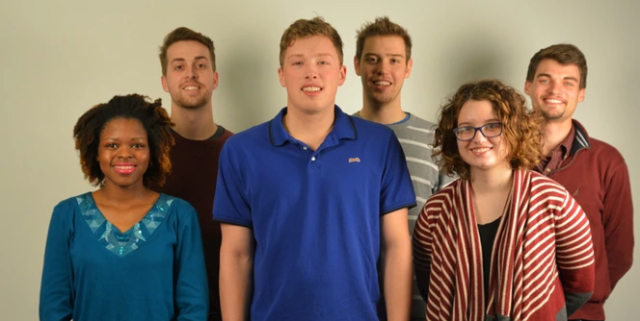 The Nesel Pack founders say the journey through the entrepreneurship program has been intense, rewarding ? and more than just a bit nerve-wracking.
?It?s like walking into an episode of ?Shark Tank,?? Lorbiecki said. ?It?s really pushed us to grow our business. All of the businesses in the class have really been able to push themselves. It?s so experiential. It?s really amazing.?
The group has gone through a number of prototypes and is now ready to get them out to the public. That effort?s already started, with a Kickstarter campaign that opened on March 19. The goal is to raise $10,000, which will help cover the first 100 bags. They plan to sell them for $115 each.
Lorbiecki said they have been working closely with Fraser Autism Center of Excellence, a local school that specializes in working with children on the autism spectrum. Anyone who donates $100 to the Kickstarter campaign will have the option of donating one of the Nesel Packs to Fraser.
?They?ve been really great,? Lorbiecki said. ?They were really able to help us assess what exactly are the students? needs. We?ve been able to use their contacts as well to get a broad perspective.?
[btn-post-package]Team Nesel Pack hopes they can be one of the businesses in Stavig?s entrepreneurship program to go to the next level. For right now, though, they?re focused on rolling out the first line of backpacks to the public.
?We plan on having all of the backpacks shipped out by the start of the next school year,? Lorbiecki said. ?We?re all really excited to go beyond that. That?s the exciting thing about the class - everybody doesn?t look at it like it is a class. It?s more like a business incubator. We definitely see it going beyond these two semesters.?
By Matthew Wood