BTN.com staff,

March 15, 2016

On Tuesday, the six Big Ten men's hockey coaches held a teleconference with reporters from around the country to preview the Big Ten Hockey Tournament. Dive in and hear from each coach. Don't forget that every game of the 2016 Big Ten Men's Hockey Tournament will air live on BTN (and BTN2Go) from Thursday through Saturday's title game. All games are at the the Xcel Energy Center in Saint Paul, Minnesota.

Minnesota is the No. 1 seed and earns a first-round bye, and so does No. 2 seed Michigan.

Thursday, March 17

Friday, March 18

Saturday, March 19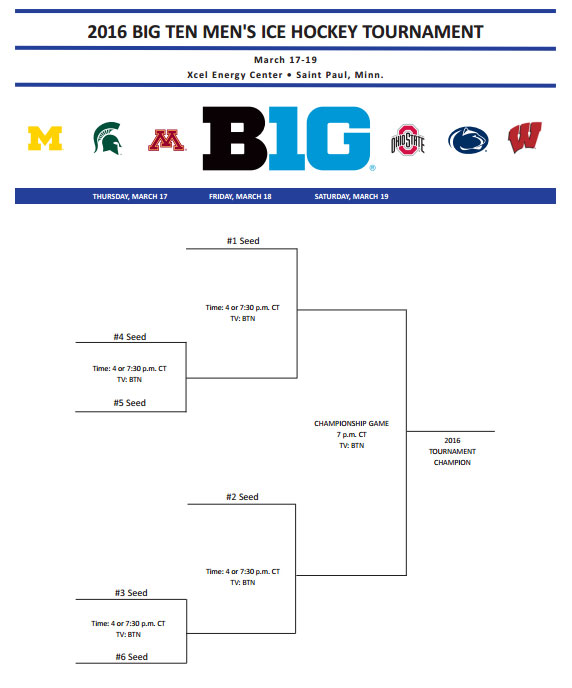 Here's is the complete bracket, too.