BTN.com staff,

March 7, 2016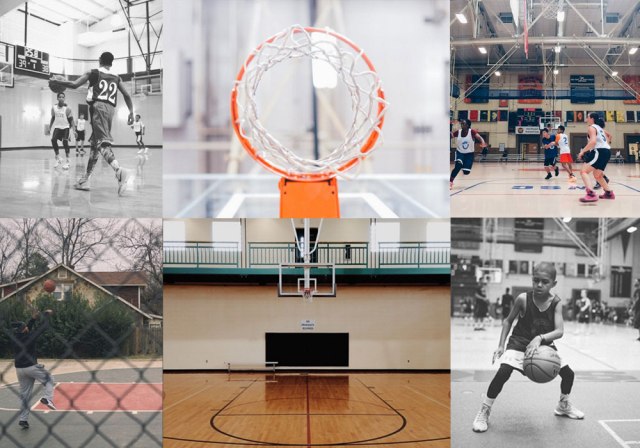 For this week's Big Ten Men's Basketball Tournament in Indianapolis, BTN asked a special guest to take over the BTN Instagram account and fill it with the best shots from the games and the atmosphere. Fred Daniels, a talented artist and Chicago native, will be the first to participate in BTN?s Artist Instagram Takeover filing photos from before the games, during the games, and after the games.
You can find his work on Instagram (@justxfred) and read our quick Q&A with him in this post. If you're interested in doing a BTN?s Artist Instagram Takeover like this one down the road, use the form at the end of this Q&A to send us a note.
Q: Give us one great story about a basketball picture you?ve taken in the past.
A: I have a lot of basketball photos that I love but one that stands out the most. I was shooting a basketball skills combine in Alabama for the Alabama Elite Hoops basketball program. During the last scrimmage of the camp, the game was coming down to the wire. No. 22 was battling with another eighth-grader at the time. I didn't realize the essence of the photo until I reviewed my photos later. With the clock winding down and his team down one, he took the ball – and the game – in his own hands and ended up with the win. His body language spoke volumes and was confident enough to get the win. Basketball is like poetry in motion and this photo was a great example of that.
This is that shot:
Q:. What will you be looking for in Indianapolis specifically? What kind of plan do you take into an event like this?
A: I'm looking to have fun. Growing up, I always wanted to play college basketball on the big stage. With this opportunity, it puts me back in the gym but just shooting in a different form. I plan to connect the the BTN followers with an in depth feel of the tourney and overall Big Ten tourney experience.
Q: Any pre-shoot rituals/superstitions?
A: I approach photography just like any athlete prepares for a game: Music. As of late, I've been listening to Kanye West's new album. I'm sure it will still be in my headphones during the Big Ten Tournament.
Q: What?s Fred Daniels photography scouting report? What should followers of the BTN Instagram account be excited to see during the Big Ten Tournament?
A: Be prepared for a story. Photos that need very little caption text and tell a story on its on. Raw emotion and a connection between followers, fans and the players.
Q: Which team do you think you will you be taking a photo of cutting down the nets in Indianapolis on Sunday?
A: Ha! May the best team win. I just want to make sure I capture the moment and make it memorable for everyone tuning in.
***
***
Have a look at a few other shots from Daniels: