BTN.com staff,

February 20, 2016

Do your memories of summer camp include toasting marshmallows over an open fire, hikes in the woods and mosquito bites? How about dissecting an animal heart?

If that last one throws people for a loop, they can be excused. That?s because up to this point, there hasn?t been a summer experience quite like C.A.M.P.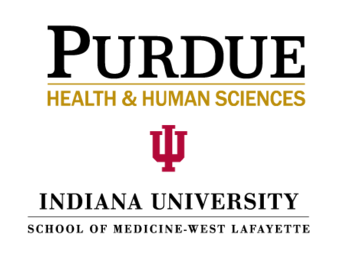 A collaboration between the Purdue College of Health and Human Sciences and the Indiana University School of Medicine - West Lafayette, C.A.M.P. (Clinical Applications for future Medical Professionals) is an innovative undertaking designed to introduce young people to the possibilities of a career in health.
Campers, mostly rising high school seniors, will explore multiple undergraduate majors and advanced academic paths in an effort to promote an interprofessional approach to healthcare.
One example of this, said Purdue?s John Gipson, would be in the treatment of a patient who?s undergone a traumatic brain injury. While they might be under the primary care of one physician, there is also a large team of medical professionals seeing to their care and recovery, from a speech-language pathologist to a dietitian to an exercise physiologist.
?The students will understand that it truly takes a team of healthcare professionals to provide comprehensive care and disease prevention,? added Gipson, recruitment coordinator at the College of Health and Human Sciences.
Over the course of the three-day event, which will take place in West Lafayette July 25-27, campers will have an opportunity to interact with faculty, students and interns from both schools, including three student-counselors. The faculty, who will be leading the majority of the activities, include physicians, physical therapists, athletic trainers and audiologists, among others.
Campers will begin by reviewing the science behind a particular module, said Jayne Rayman, outreach and communications specialist at the IU School of Medicine - West Lafayette. The campers will then take that foundational knowledge and apply it to hands-on activities.
?The pulmonary session will begin with a review of the upper and lower airway anatomy and physiology,? Rayman said. ?Then [the] campers will attend a medical simulation exercise demonstrating normal and abnormal lungs and airway findings. They then will apply that knowledge using intubation models.?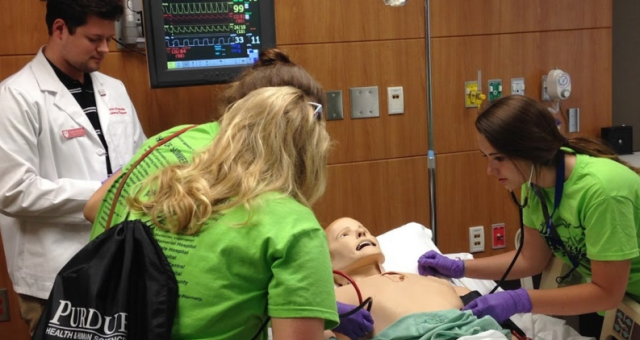 The IU School of Medicine is uniquely equipped to offer such a program, as it?s the nation?s largest, and also the largest educator of doctors in Indiana by far, with more than half of the state?s physicians having trained there as students or residents.
IU?s presence on the Purdue campus dates back to 1968, when the university tested a pilot program expanding the School of Medicine to more campuses. By 1971, there were seven campuses statewide offering first-year medical schooling. Students now can complete all four years of medical school at the campus in the greater Lafayette area.
C.A.M.P. will be held in Purdue?s new Lyles-Porter Hall, home to the IU School of Medicine and the College of Health and Human Sciences. Campers will utilize the facilities of one of the nation?s top speech, language and hearing sciences research programs, a state-of-the-art research fitness center run by the Department of Health and Kinesiology, the Nursing Center for Family Health, and a clinical nutrition training and research center.
[btn-post-package]Regina Kreisle, M.D., Ph.D., is hopeful that campers will leave feeling encouraged to pursue healthcare careers, and help meet the shortage of providers that looms in the future if more young people don?t go into this field.
?This is all part of our mission,? said Kreisle, the interim director of the IU School of Medicine - West Lafayette, ?to educate dreamers, doers and leaders who are prepared for whatever comes next.?
By John Tolley