BTN.com staff,

February 15, 2016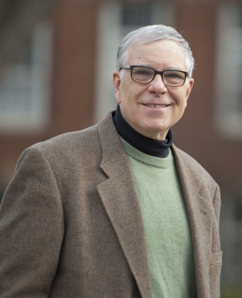 Reflecting on when he began tutoring young inmates over a decade ago, Donald Roden modestly says, ?I certainly didn't anticipate this in 2002.? From those humble origins came the Mountainview Program, now a successful prison-to-college pathway at Rutgers.
Roden, a professor of Japanese history at the university, began as a volunteer GED tutor at the Mountainview Youth Correctional Facility. Over time, he learned that community-college courses were offered to inmates who?d earned their GED.
Two years later, he established a program to bridge the gap between correctional facilities and a college education. With support and advice from his colleagues and the university, Roden began writing proposals, and Rutgers admissions officers started visiting correctional facilities.
The first Mountainview student enrolled at Rutgers in the fall of 2005. Since then, 25 of the program?s students earned bachelor?s degrees, and five earned master?s degrees.
Until 2011, the Mountainview Program was almost entirely volunteer-led. Among those volunteers was Christopher Agans, its current director. Agans got involved when Roden referred one of his Mountainview students to him while he was working at Rutgers as a developmental specialist.
?Kind of like a coach or counselor for low-income, first-generation [to attend college] students,? Roden explained.
?One of Don?s students was really struggling,? Agans said. ?He was failing his coursework and didn?t know how to use computers. I reached out to Don and said, ?If you bring someone else to me, bring them in Day 1, and I?ll make sure they have all the resources they need.? He did, and I quickly got engaged with the population.?
Agans said that when Roden worked with his first Mountainview student, he was inundated with letters from other young inmates.
?They found out that this old kooky guy is going to get them into Rutgers!? Agans said with a laugh.
He pointed to Roden?s ability to inspire and motivate people as a true talent.
?He can go into a room full of young guys who are unsure of themselves - they?re defensive and they have their guard up,? Agans said, ? and he can knock it down in a heartbeat and inspire these guys to think very differently about what?s possible for them and their futures.?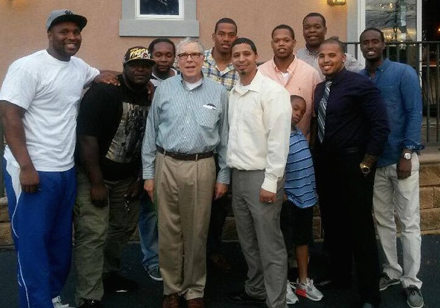 The persistence of Roden, Agans and the Mountainview team paid off over time. In 2013, the Mountainview Project was funded under the New Jersey Scholarship and Transformative Education in Prisons Consortium (NJ-STEP) with Agans formally appointed as director, allowing him to focus on Mountainview full-time.
And Mountainview students have shown their dedication to turning their lives around.
?Of the students who graduate, who actually complete the program, [the recidivism rate is] zero percent,? Agans said. ?We had a bunch of new convictions in the first groups of students right off the bat. They landed on campus as fish out of water, and they didn?t stick around too long. When we started building more of a community, providing orientation and building more support for them, retention rates went through the roof.?
While the Mountainview Program itself is a small sample size, research does support the parallels in college retention and lack of behavioral relapses, especially as more assistance and support are provided. A report from the RAND Corporation found that formerly incarcerated men and women who participate in education programs have a 43 percent lower rate of recidivism.
The academic achievements and success stories after graduation are another testament to the value of the program.
?The overwhelming number of our graduates have good jobs,? Roden said. ?Our first graduate, Christopher Lee, became a psychologist. Four of our graduates actually work for the NJ-STEP program in important positions.?
?The most common major in our program is social work,? Agans added. ?And the majority of our students, whether they major in social work or not, are actively involved in volunteer efforts, specifically efforts in their home communities and with at-risk youth. They go into youth houses, they do motivational speaking, they volunteer to do GED tutoring.
?They are very, very committed to helping their peers they left behind in prison and helping people in their community not go to prison. It's something that's a consistent theme across the program.?
[btn-post-package]In addition, two recent Mountainview graduates, Walter Fortson and Ben Chin, were named Truman Scholars for demonstrating outstanding potential and their dedication to public service. Prior to this honor, Rutgers hadn't had a single Truman Scholar in more than a decade.
?It seems to me that the degree from Rutgers, or any university, seems to mitigate the ill effects of having a felony conviction,? Roden said. ?It doesn't eliminate the stigma entirely, but it helps to provide a fresh start.?
By Betsy Piland