BTN.com staff,

February 13, 2016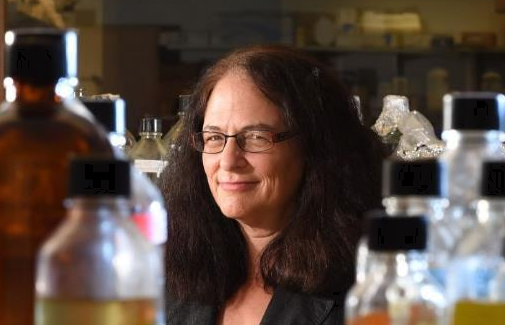 When she was younger, Anne Simon often cringed as she watched science-fiction TV shows and movies.
It wasn?t because the subject matter was so strange or horrific that it made her uncomfortable. It was because Simon was so passionate about science, and the inaccuracies in these stories drove her nuts.
?I?d sit there and wince,? said Simon, a longtime professor at the University of Maryland?s Cell Biology & Molecular Genetics department. ?I would say to myself, ?I wish that they would ask someone. Why don?t they ask a scientist???
In the mid-1990s, when ?The X-Files? was only a handful of episodes into its first season, show creator Chris Carter did just that. And it was Simon, a friend of his from when the two grew up in California, whom he called.
?All I could think about is how we were going to use the right microscopes and get the dialogue right,? Simon explained. ?That made me very excited. I never dreamed I?d be doing this. I was just hoping to have a career in academia. That came true, and then to have this on top of it is really fun.?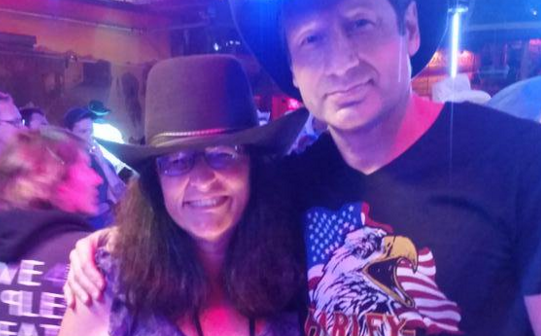 While it?s wouldn?t have been too much of stretch for her to have pursued a career in the entertainment industry - her father has written movie scripts and plays - rather than work in science, advising Carter on ?The X-Files? allowed her to do both.
More recently, Simon was thrilled to hear Carter was bringing back the show for a six-episode 10th season, which started last month. The original run of ?The X-Files? lasted from 1993 until 2002. Aside from a feature film in 2008, FBI Special Agents Fox Mulder and Dana Scully - the main characters portrayed by David Duchovny and Gillian Anderson - had been on hiatus, so to speak.
Now they?re back to work, and so is Simon as the show?s scientific advisor. And while her affiliation with "The X-Files" is public knowledge now, she said she initially kept quiet about her role in the series. Simon thought her connection to the show might affect her ability to get her papers published or grant proposals funded.
?I helped Chris for five seasons before I let it be known (publically) I was doing it,? she said. ?I was an assistant professor at UMass back then, and I was concerned that people wouldn?t take me seriously as a scientist if they found out I was helping with "The X-Files."
?It ended up being exactly the opposite,? she added.
She started incorporating themes from the show into her classes, reminding her students to watch upcoming episodes for the science that would be included. And in 1999, she published a book about her experiences, ?The Real Science Behind the X-Files: Microbes, Meteorites, and Mutants.?
All of this as a result of a family friendship. And, of course, a desire to have the storylines on the show be scientifically accurate.
[btn-post-package]?It?s very important to Chris, and it?s very important to me too,? explains Simon. ?You have a situation where there are science-fiction conspiracies, and he wanted what was underlying - in other words, what the scientists were actually doing to try and figure out some of these very bizarre scenarios - to be real. The fact that one of the main characters, Scully, is a scientist and doctor is indicative of that.?
The show?s popularity and influence have truly made a difference on many of the young minds who have watched it. Simon calls it the ?Scully effect.?
?Students who watched her got interested in science,? she said. ?There were a large number of students who got into science based on watching ?The X-Files? and liking her character.
?There are very few portrayals of scientists on TV that are positive - certainly not back then when the show was initially on. It was non-existent, especially to have a woman in a lead role. ?The X-Files? definitely did a great deal in terms of getting young people interested in science, especially women. I?m hoping it does the same thing again.?
Simon also recently discovered another way to educate the public about science: social media. She had previously set up a Twitter account (@annealiz1) but rarely used it, until last summer when she was on set for filming of ?The X-Files.?
?I took some pictures that I thought (producers) wouldn?t mind me putting out and thought maybe I?d get some followers who I could then teach real science,? she explained. ?I?ve got a couple thousand followers now, and many of them do talk about science. It?s nice to use Twitter as a way to engage members of the public who are around the world in something that I?m so interested in.?
She uses ?The X-Files? as a way to have dialogue with the public about various subjects, including vaccines, global warming, genetically modified organisms and harmful pesticides.
When the current season comes to an end, Simon will host a Feb. 22 viewing of the show on Maryland?s campus that will feature all six episodes. A large turnout of students is expected at the free gathering, where Simon will discuss the science of ?The X-Files? and host a Q&A session.
Simon gets excited about events like this because she understands an important truth: The future of science is out there.
?It makes me feel so good inside to know I?m helping stimulate interest in what I love: science and the truth,? she said. ?That there are people out there who got into science because of ?The X-Files? is really wonderful.?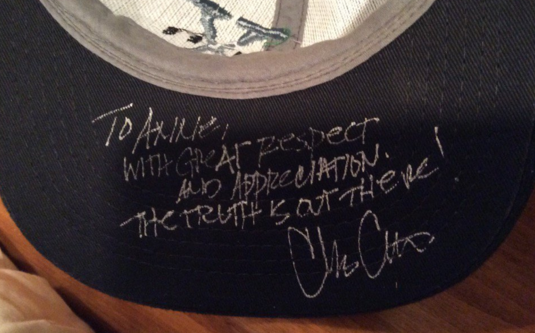 By Adam Fluck