BTN.com staff,

February 9, 2016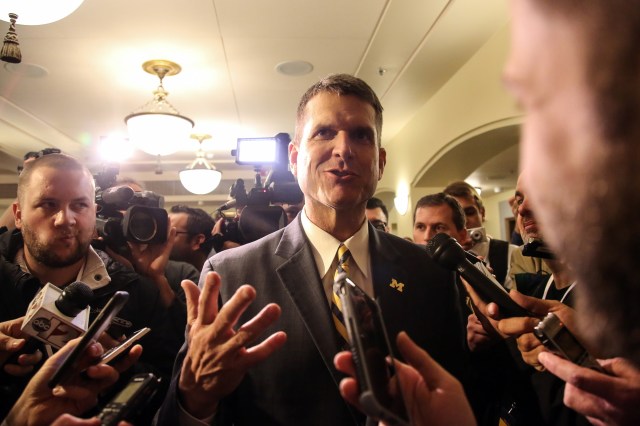 (AP) The Southeastern Conference is asking for a rule preventing football teams from holding practices during spring break.
[ MORE: Get more coverage at FOXSports.com ]
The move comes nearly a week after Michigan coach Jim Harbaugh said on national signing day that the Wolverines would practice in Florida over spring break starting later this month.
SEC Commissioner Greg Sankey said Tuesday that "intentionally public and prominent" decision seems to be a move in "the wrong direction" amid the talk about easing time demands on athletes.
CBSSports.com first reported the SEC's request presented to the new NCAA Football Oversight Committee, which met on Tuesday.
Sankey says he asked the committee to "place it on their agenda for timely review." He also wants to discuss the issue of spring break practices for other out-of-season sports.