BTN Communications,

January 27, 2016

Over the past nine years and 99 episodes, The Journey has told the story of hundreds of Big Ten athletes as they navigate the twists and turns of football and basketball season. In celebration of the 100th episode, 10 of the most successful athletes ever to appear on The Journey were selected as members of ?Journey All-Stars.? Part One is here; Part Two is in this post. This week's episode of "The Journey" airs Sunday at 9:30 p.m. ET.

Remember to find re-air times on our TV schedule page. Also, every episode of The Journey - this season and past - is available on BTN2Go, too.

Are you on social media? Follow The Journey on Twitter @BTNJourney for updates, photos, videos and more. We?re also on Facebook and Instagram, too.

Trey Burke Michigan Basketball (2013)
Trey Burke appeared on The Journey in 2013 while preparing for the NBA Draft. Burke was the Big Ten Freshman of the Year in 2012, and became the National Player of the Year and consensus first-team All- America during his sophomore season. Burke set the Michigan single-season assists record as he led Michigan to the Final Four and then national championship game. Following that run, Burke was selected ninth overall by the Minnesota Timberwolves in the 2013 NBA Draft only to be traded to the Utah Jazz. Burke was selected to the NBA All-Rookie first team in 2014, and now in his third season is averaging 12.4 points and 2.7 assists per game. Watch that episode of The Journey from 2013.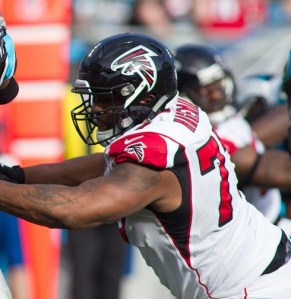 Ra?Shede Hageman, Minnesota Football (2013)
Ra?Shede Hageman?s story was told on The Journey during the 2013 football season. Hageman grew up in foster homes and was adopted, along with his brother Xavier, as a child. Hageman went on to have a brilliant career as a defensive tackle at the University of Minnesota after being recruited as a tight end. As a junior, Hageman started all 13 games and recorded 35 tackles while finishing second on the team with 6.0 sacks. As a senior, he was named first-team All-Big Ten by the coaches and the media and was also voted the team MVP. Hageman was drafted in the second round of the 2014 NFL draft by the Atlanta Falcons and started 12 games this year with one sack. Watch that 2013 episode of The Journey here. (Photo Credit: Jeremy Brevard-USA TODAY Sports)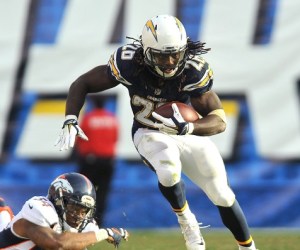 Melvin Gordon, Wisconsin Football (2014)
Melvin Gordon turned his junior season into one most explosive campaigns in Big Ten history, and The Journey was along for the ride. In 2014, Gordon ran for the second-most single-season rushing yards in FBS history with 2,587, trailing only Barry Sanders. He not only won the Doak Walker Award, but also was also selected to be first-team All-American and first-team All-Big Ten before finishing as the Heisman Trophy runner-up.
During the season, Gordon also briefly held the FBS single-game rushing record with 408 yards against Nebraska and led the nation with 29 rushing touchdowns. Gordon was selected 15th in the 2015 NFL draft by the San Diego Chargers and shot to the top of the depth chart. Gordon started 12 games for San Diego and recorded over 600 yards rushing and nearly 200 yards receiving before his season ended early with a knee injury. Rewatch a 2014 episode of The Journey featuring Melvin Gordon. (Photo credit: Orlando Ramirez-USA TODAY Sports)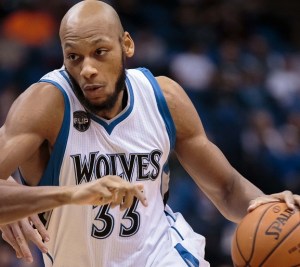 Adreian Payne, Michigan State Basketball (2013)
The story of Adreian Payne and Lacey Holsworth touched the hearts of so many in 2013 and 2014. Payne?s bond with the 8-year-old girl stricken with neuroblastoma led to some incredible moments, including Lacey?s presence at Payne?s senior night. Payne was a second-team All-Big Ten honoree in his junior and senior years, and left East Lansing as the Spartans? all-time leader in blocked shots. Payne is also one of only nine players in MSU history with 1,200 career points and 700 career rebounds.
He was selected by the Atlanta Hawks in the first round of the 2014 NBA Draft and traded to the Minnesota Timberwolves, where he currently plays. Payne?s best professional game came in March of 2015 when he put up 16 points and 15 rebounds when starting in place of Kevin Garnett. Watch that 2013 episode of The Journey. (Photo Credit: Brad Rempel-USA TODAY Sports)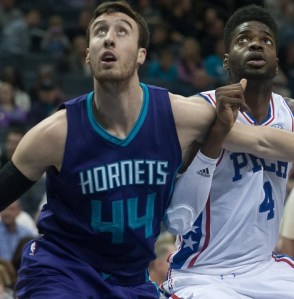 Frank Kaminsky, Wisconsin Basketball (2015)
Frank Kaminsky emerged as one of the nation?s best players in 2014-15 and led Wisconsin to the national championship game against Duke. Kaminsky did it all for the Badgers, and was the only Division I player to average at least 17.0 points, 8.0 rebounds, 2.0 assists and 1.5 blocks per game en route to being named National Player of the Year, first-team All-Big Ten and first-team All-America.
On the season, the 7-footer led the Badgers in points, rebounds, assists, blocks, field goal percentage, 3- percentage and free throws. As a result, Kaminsky was selected 9th overall by the Charlotte Bobcats and is currently in the midst of his first NBA season. Appearing in 44 games, Kaminsky is averaging 7.8 points and 4.1 rebounds and broke out with a 23-point, seven rebound game in December against the Boston Celtics. Watch that 2015 episode of The Journey.(Photo Credit: Jeremy Brevard-USA TODAY Sports)