Brent Yarina, BTN.com Senior Editor,

January 26, 2016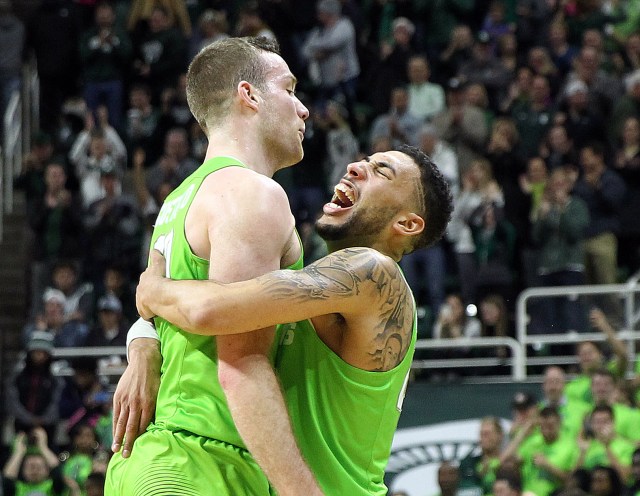 Whether you loved them or hated them, you won't see Michigan State wear its much-talked-about neon Nike "Hyper Elite Disruption" alternate uniform again this season, according to Joe Rexrode.
The Spartans debuted the design in Saturday night's victory vs. then-No. 5 Maryland.
The reaction, to no surprise, was polarizing, with the younger generation liking the "Mean Green" color, as Nike called it, and the older generation disliking it.
"I know they're crazy, but 17-year-olds like them," Tom Izzo said. "And right now, I like 17-year-olds more than 80-year-olds.?
Izzo is right. These loud, head-turning designs are all about recruiting, the lifeblood of programs, and they will continue to be released until they no longer impress recruits.
Michigan State has shown it isn't afraid to mix it up or go away from the school's traditional uniforms in recent years, with both the football and men's basketball teams wearing bronze alternates and incorporating bronze accents into other designs.
***
The Spartans' warmups Saturday night drew plenty of reactions, too.
Michigan State going forest green waterproof vests over neon green warm up shirts for warm ups tonight. #fashion pic.twitter.com/0OVq8kdlDJ

— Tom Eschen (@TomEschenJr) January 23, 2016