BTN Communications,

January 26, 2016

Over the past nine years and 99 episodes, "The Journey" has told the story of hundreds of Big Ten athletes as they navigate the twists and turns of football and basketball season. In celebration of the 100th episode, we selected 10 of the most successful athletes ever to appear on "The Journey" as our "Journey All-Stars." The show airs Sunday at 9:30 p.m. ET.

We're posting Part One here and Part Two is here.

Remember to find re-air times on our TV schedule page. Also, every episode of "The Journey" - this season and past - is available on BTN2Go, too.

Are you on social media? Follow "The Journey" on Twitter @BTNJourney for updates, photos, videos and more. We're also on Facebookand Instagram, too.

Evan Turner, Ohio State Basketball (2010)

Evan Turner was featured on "The Journey" in 2010 as he rehabbed from two fractured bones in his lower back. Turner ultimately led the Buckeyes to a B1G Championship en route to becoming the 2010 National Player of the Year winner, first-team All-Big Ten and first-team All-America. Turner was drafted No. 2 overall in the 2010 NBA draft by the Philadelphia 76ers and currently plays for the Boston Celtics. The Illinois native recorded three triple doubles during the 2014-15 NBA season, which tied him for the third-highest total in the entire league. In 2015, Turner was voted the Boston Celtics MVP by NBA.com. Watch that 2010 episode of "The Journey" on BTN2Go.

E'Twuan Moore, Purdue Basketball (2011)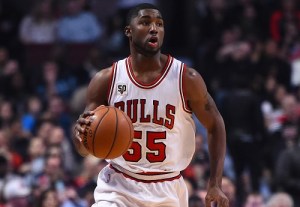 E'Twuan Moore appeared on "The Journey" in 2011 as he prepared for the NBA draft. Moore made an instant impact in West Lafayette, leading the team in scoring with 12.9 points per game as a true freshman. After an illustrious career, Moore left campus as the Boilermakers' third all-time leading scorer, and he became only the third player in Big Ten history to score 2,000 points, grab 500 rebounds and dish out 400 assists.
Watch that 2011 episode of "The Journey" on BTN2Go.
Moore was first-team All-Big Ten as a junior and senior was drafted by the Boston Celtics in 2011. He is currently a member of the Chicago Bulls, recording a career-high 19 points in September of 2014 against the Oklahoma City Thunder. (Photo credit: Mike DiNovo-USA TODAY Sports)
Michael Mauti, Penn State Football (2012)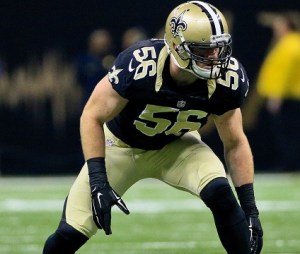 Michael Mauti's story was told in 2012, when he suffered his third torn ACL a week prior to his senior day celebration. At Penn State, Mauti helped to guide the Nittany Lions through a coaching change and became a first-team All-America selection and Butkus-Fitzgerald award winner in his senior year. Mauti was drafted by the Minnesota Vikings in 2013, and signed with the New Orleans Saints in 2015.
Watch a 2012 episode of "The Journey" with Mauti in it on BTN2Go.
This past season, the Penn State standout made one of the plays of the year against the Atlanta Falcons, blocking Matt Bosher's punt and returning it for a touchdown. The block was strikingly similar to that of former Saints safety Steve Gleason in 2006, which took place in the first Saints' home game since Hurricane Katrina. Gleason was diagnosed with ALS in 2011, and happened to be at the game to receive the George Halas Award for overcoming adversity from the Pro Football Writers Association. (Photo credit: Derick E. Hingle-USA TODAY Sports)
Meyers Leonard, Illinois Basketball (2012)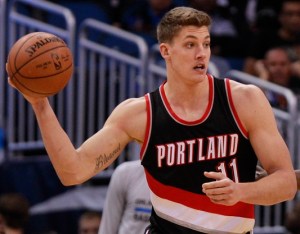 Meyers Leonard was a part of one of the most memorable features in Journey history in 2012. His brother, Bailey, was on active duty as a U.S. Marine and flew to Champaign to surprise Meyers and watch him play basketball for the first time in years. As a sophomore, Leonard averaged 13.6 points and 8.2 rebounds per game and was given honorable mention All-Big Ten accolades from the media and coaches.
Watch that 2012 episode of "The Journey" on BTN2Go.
Leonard entered the 2012 draft and was picked 11th overall by the Portland Trailblazers, where he currently plays. During the 2015-16 season, the former Illini center is averaging 8.9 points and 5.0 rebounds, and at 7-foot-1 is coming off a year in which he shot a staggering 42% from three-point range. (Photo Credit: Kim Klement-USA TODAY Sports)
Kenny Bell, Nebraska Football (2012)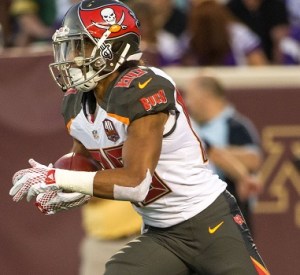 Kenny Bell's story was featured in 2012 when he was still wearing his blue scout team jersey underneath his Nebraska uniform. Bell's outstanding career left him as the Cornhuskers' all-time leader in receiving yards and receptions and led him to first-team All-Big Ten honors in 2014. Bell became the first player in team history to lead Nebraska in receiving for four consecutive seasons, and also has the most starts in school history by an offensive player.
Watch that 2012 episode of "The Journey" with Bell in it on BTN2Go.
Following his senior year, Bell entered the 2015 NFL Draft and was selected by the Tampa Bay Buccaneers. Unfortunately, he was sidelined by a hamstring injury in early September and placed on season-ending injured reserve. (Photo credit: Brace Hemmelgarn-USA TODAY Sports)